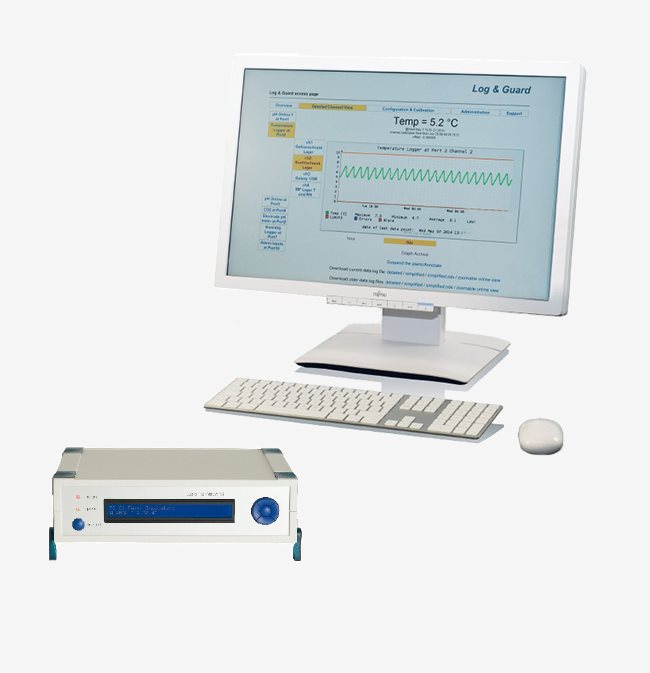 Log & Guard system
QC monitoring and alert system
Securing quality and eliminating risks
Description A comprehensive solution for 24/7 real-time monitoring, documentation & warning including sensors cover all critical parameters in the IVF lab

Boost efficiency and secure long-term success
Complying with quality requirements and regulations in an IVF lab is crucial, but takes time and effort. Log&Guard eliminates time-consuming manual procedures and eliminates the weak spots in manual monitoring. Measurements are standardised for greater reliability and human error is no longer a risk factor.
Made for the unique challenges of IVF
Log&Guard is specifically designed to automate and standardise frequent work in the laboratory, increasing quality and freeing up time.
Log&Guard gives you automated 24/7 monitoring of all critical parameters in embryo culture and cryostorage. The system consists of a network of independent precision sensors for temperature, CO2, O2, ambient temperature, humidity and VOC, connected to a central unit that displays the readings and saves them permanently.
Powerfull controller for monitoring and warning
Packed with advanced technology yet highly compact, the controller is the brain of the Log&Guard system. A built-in backup battery ensures continuous operation even during a power failure. The onboard modem
sends notifications and alerts to your designated mobile phones.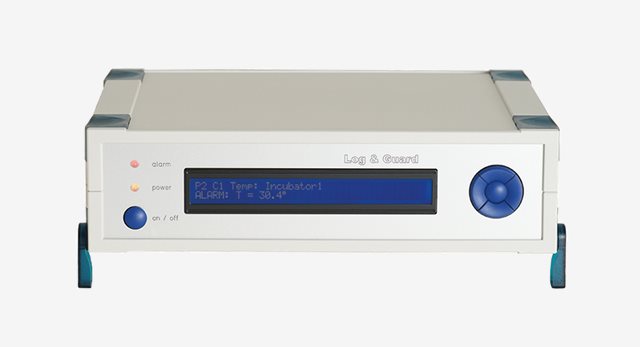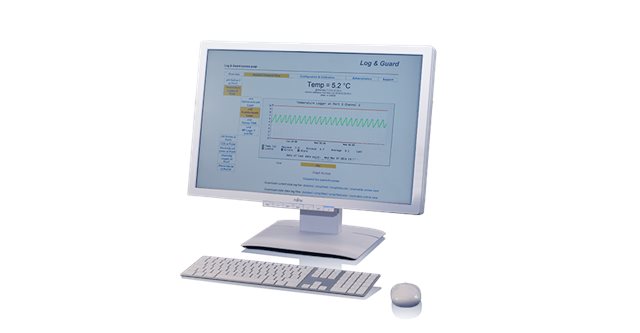 Easy to use software program
Log&Guard operates on a web interface based software platform, easily accessible from any computer in your local network, and does not require a separate computer.
Alarm conditions and thresholds, measurement intervals and many other parameters can be set individually to perfectly adapt the monitoring network to your individual lab. Measured data can be downloaded for long term storage.
Never miss an alarm
The Log&Guard system will alert you in case any parameter is out of range. Besides acoustical and optical alerts in the lab you can also be notified by text messages on your phone.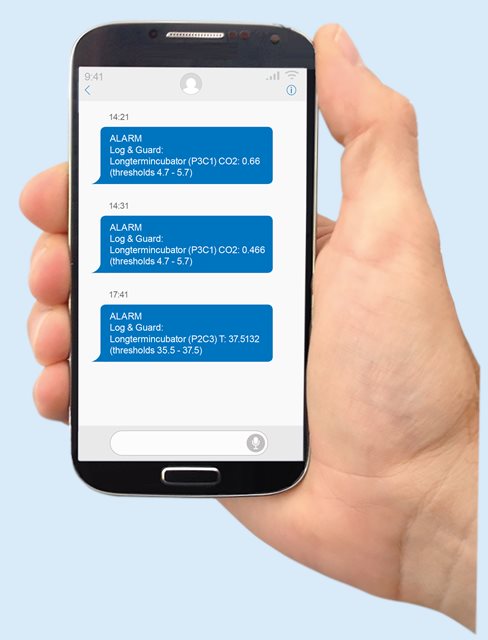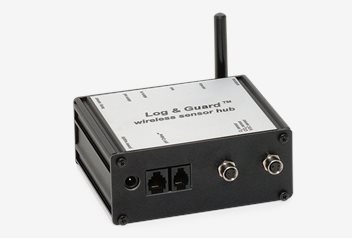 Wireless sensor hub
For wireless data transfer from incubators to the Log&Guard controller
Interfaces for two, CO₂ and O₂ sensors and pH Online units each
Two integrated temperature sensors
Two alarm relay inputs
Complete with power adapter
Max distance to the controller or to the next repeater 20 m
External dimensions: 88 x 109 x 45 mm (LxWxH)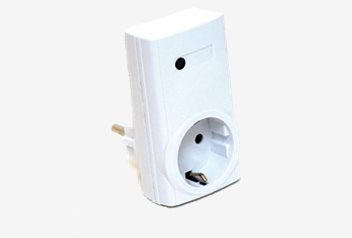 Repeater
For wireless data transmission
For bridging larger distances (>20m) between the Log&Guard controller and a wireless sensor hub or a wireless temperature sensor
External dimensions 34 x 54 x 97 mm (LxWxH)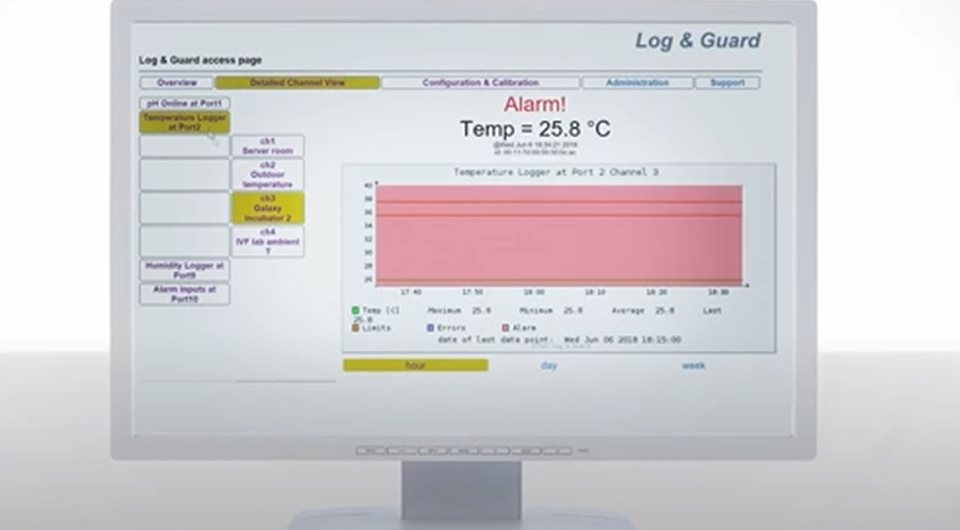 QC monitoring and alert system
Continuous monitoring of critical quality control parameters in your IVF laboratory protects embryos and puts time on your side.
Watch video here.
Do you have a question about this product?
Find your local Vitrolife representative
Contact us
Maximise success every step of the way
We provide what you need to secure improved results throughout the IVF journey.