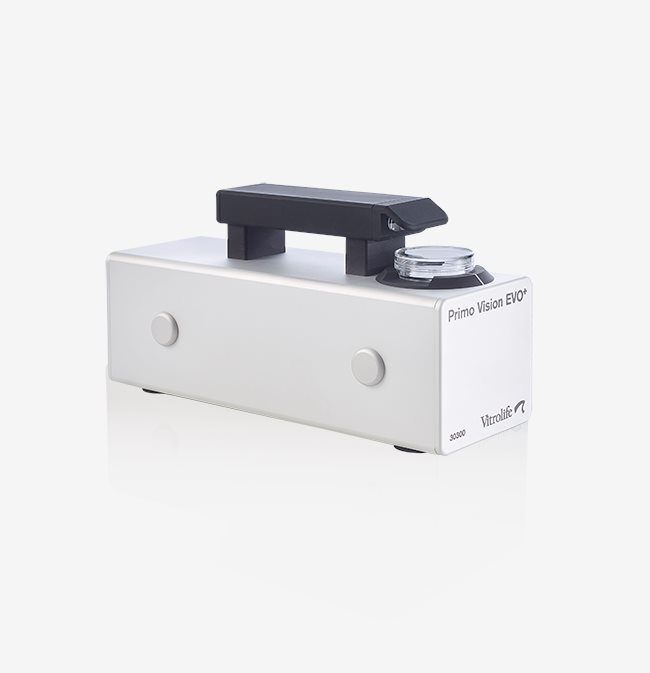 Primo Vision time-lapse system
Flexibility on all levels. A modular time-lapse solution for improved embryo evaluation.
Purpose For embryo evaluation.

Are you a patient?
Learn more about how Primo Vision can help with your IVF treatment
Learn more
Improve embryo selection with a modular solution
Primo Vision time-lapse system gives a detailed view of embryo development for improved selection and success rates. By using existing incubators, you maintain your clinic's trusted culture environment.
Solving the observational dilemma
The desire to observe embryos regularly in order to make accurate assessments, while minimising disturbance to avoid stressing them, has been a long-standing dilemma. Time-lapse technology solves this problem by giving you continuous observation in an undisturbed culture. Once taken, acquired images can be played as a film that can be analysed at the clinic and remotely.
Without time-lapse, embryos must be taken out of the incubator to be assessed, exposing them to unnecessary stress and fluctuations.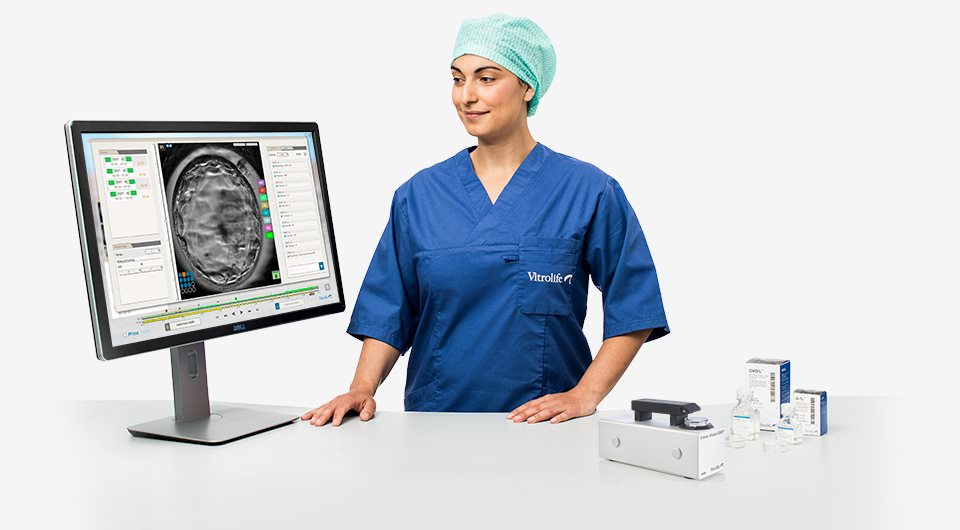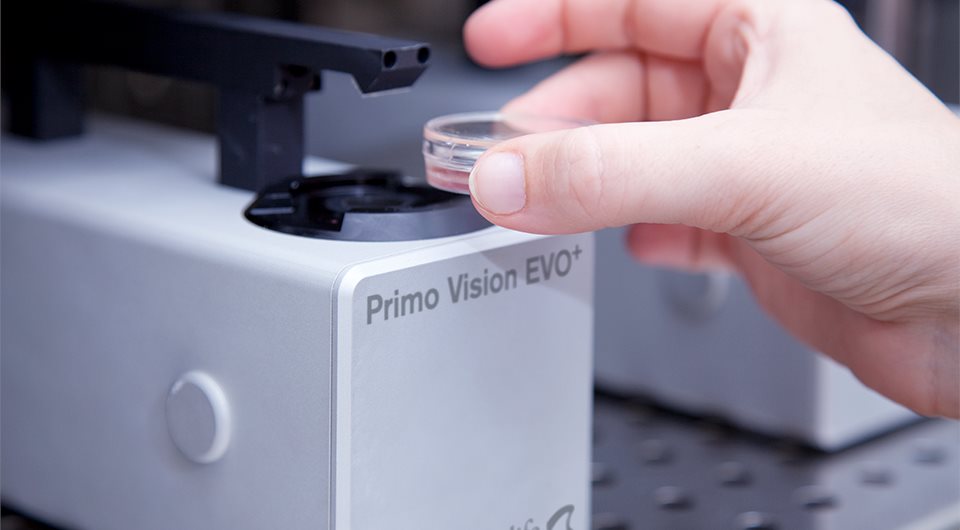 Select embryos with confidence
Primo Vision allows you to follow the entire sequence of embryo development in an undisturbed environment. With increased information based on detailed analysis, it enables you to confidently select the best embryos for transfer and cryopreservation.
Keep your trusted incubator
Primo Vision offers a cost effective solution, allowing you to implement time-lapse using your existing incubators. The system is easy to implement and offers flexible solutions for your daily routines.
Flexibility on all levels
The modular setup of Primo Vision helps clinics make the first step into time-lapse technology. Expand the system according to your clinic's needs and include all the patients in time-lapse monitoring and assessment. The software helps use the technology in the way it is preferred by the lab. Use time-lapse on selected patient groups or as a standard of care for all patients. The software offers a flexible interface allowing for routine clinical use or for more detailed research use.
Grow with your needs with Primo Vision EVO+
The Primo Vision EVO+ microscopes are compact, digital inverted microscopes, designed for safe and convenient in-incubator use. The flexible hardware allows you to install additional microscopes at any time. The airtight housing incorporates the high-precision optical system, a 5 MP digital camera and fine mechanics for focusing and scanning.
The microscopes are operated by a central controlling unit, situated outside of the incubator. Connection between the microscopes and the controlling unit is provided by a USB cable, supplying electricity to the microscopes only shortly to capture images using LED light with a wavelength of 590nm.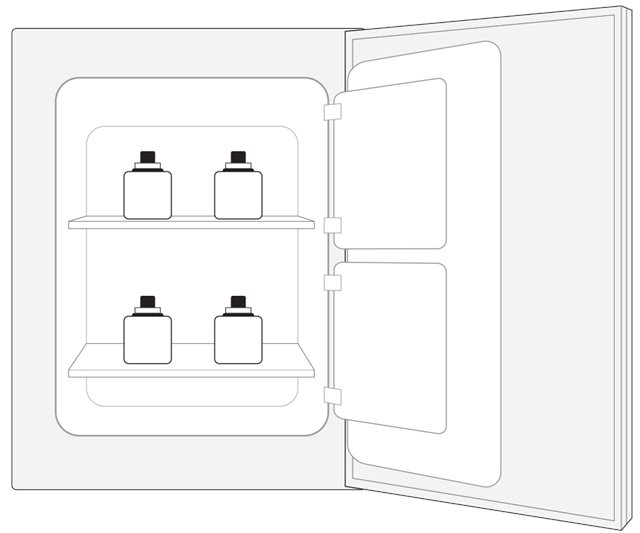 Excellent image quality
Primo Vision EVO+ offers excellent image quality. EVO+ uses inverted microscopy with Hoffmann contrast imagery to provide high quality time-lapse images. All the important developmental events are clearly visible for optimal embryo scoring.
The Primo Vision culture dish gives improved results
Each Primo Vision culture dish combines the benefits of culturing multiple embryos together, while keeping them in place for individual monitoring.1
The dishes come in two types with 9 or 16 microwells. They are designed to keep embryos in the microscope's field of view, facilitating individual identification and monitoring. During embryo culture, all microwells are covered by one droplet of culture media to ensure an optimal culture environment.

The Primo Vision dishes are individually packed, sterile, CE marked and MEA-tested.
1. P. Fancsovits et al. Hum. Reprod. (2013) 28 (suppl 1): i149-i206.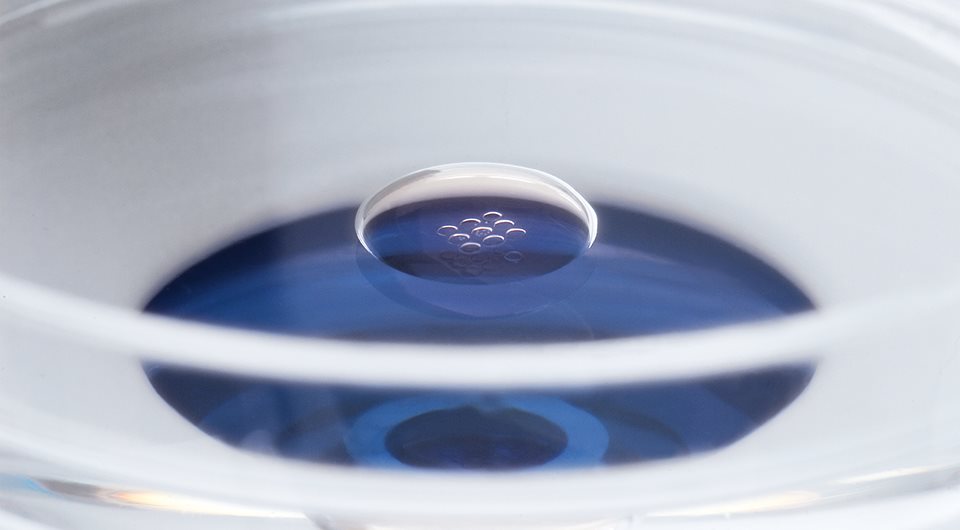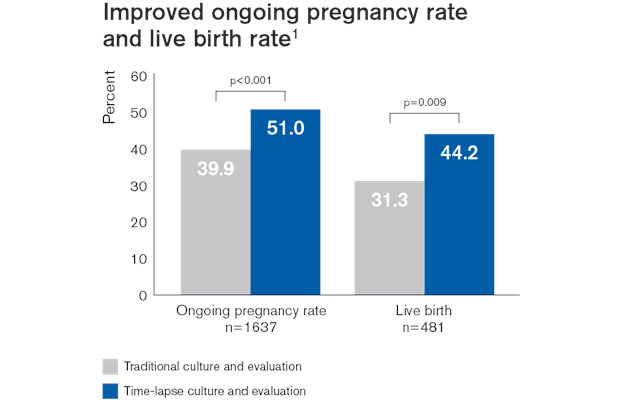 The use of time-lapse significantly improves live birth rates and reduced early pregnancy loss rates
In a recent meta-analysis, eligible randomised controlled trials, which compare culture and evaluation using time-lapse systems with traditional embryo incubation and evaluation, were analysed to assess the effect of time-lapse.1
1 Pribenszky et al: Reprod Biomed Online (2017) 35(5): 511-520
Recently, the meta-analysis has been updated to include subsequently published randomised controlled studies in which time-lapse was used as a full system and live birth data was reported. This new meta-analysis strengthen the evidence of increased live births with the use of time-lapse systems on an intention to treat basis (n=1945, OR: 1.56, CI: 1.30-1.88, p<0.001)2
Importantly, the early pregnancy loss rate was significantly reduced with the application of time-lapse technology (relative reduction: 28%).
2 Pribenszky et al: Reprod Biomed Online (2018) 36(3): 290-292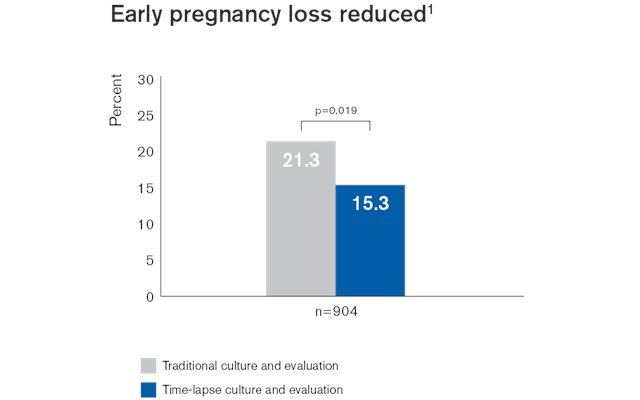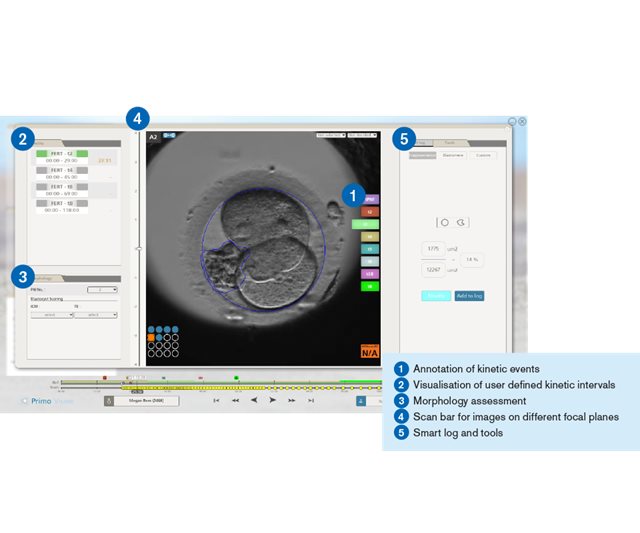 Intuitive software with unique features
Focus on the lab workflow
The Primo Vision software places the lab in focus. The easy navigation among the functions helps speed up the assessment workflow. You can adjust the system settings according to your lab's preferences; from basic project parameters to detailed analyser profiles. You can also define which embryo development information to register to be used for decision-making processes as well as select information to be included in reports.
Flexible analysis
Keep it simple and flexible for routine or advanced for research at the same time. Create a user defined strategy for morphokinetic annotation to increase both assessment speed and standardisation. The interface is custom designed and enables the assessment of morphokinetics and morphology at the same time. Comparison of annotated embryos helps make a better decision about embryos to transfer, cryopreserve or avoid.
Data protection and user roles
Track the activities in the lab to ensure complete data protection. A designated superuser can define access rights to the Primo Vision system and allocate user roles. Regular users can launch and analyse projects, while visitor users can only view the projects without any rights to modify. Research users can access more features in order to conduct complex projects. All activities are logged and archived.
Unique features
The Smart log function tracks all the user activities of the analyses. Monitor all the annotations, measurements and notes added by the users. The Smart tools help measure fragmentation and blastomere size in an objective way, helping the standardisation of evaluation based on these measurements. Remote access to the system provides the opportunity to analyse projects online in a secure way.
Primo Vision supports embryo selection.
By looking at cleavage patterns, we can identify viable embryos. We perform single embryo transfer for most of our patients. It is really important that we can identify and transfer the most viable embryo. I strongly believe that time-lapse technology will help us to improve embryo selection even more.
- Dr. Atsumi Yoshida, Founder & President, Kiba Park Clinic Tokyo, Japan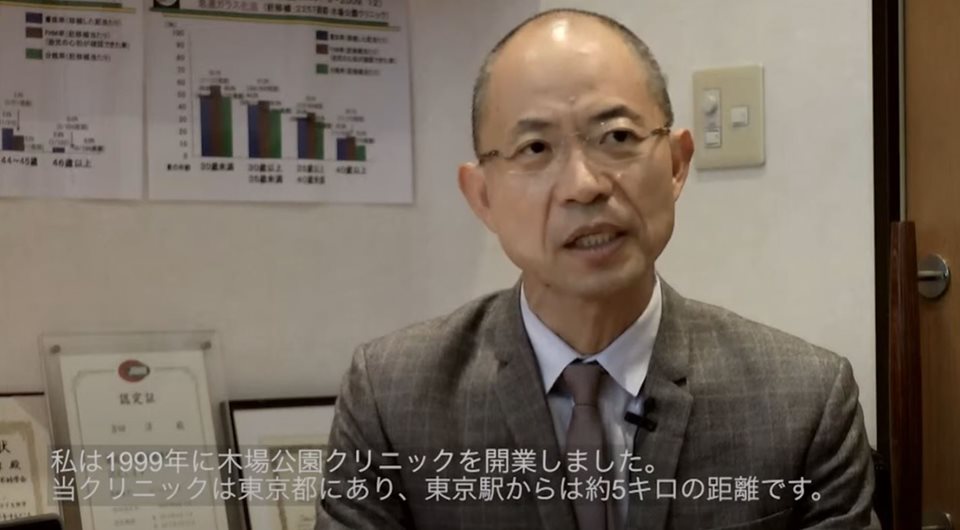 How can you benefit from time-lapse in IVF?
Dr. Markus Montag has written a white paper where he discusses the clinically proven results with time-lapse, as well as how time-lapse can improve the workflow in the lab and facilitate communication.


Download white paper
Additional documents

Primo Vision time-lapse system
Short protocols
Short protocol - Dish loading Primo Vision™ time-lapse system
This short protocol describes how to load Primo Vision™ dishes using 9-16 well dish.

Primo Vision time-lapse system
Short protocols
Short protocol - Hardware set up Primo Vision™ time-lapse system
This short protocol describes how to set up Primo Vision™ time-lapse monitoring system in a box incubator and connect to the computer.

Primo Vision time-lapse system
Short protocols
Short protocol - Start new project Primo Vision™ time-lapse system
This short protocol describes how to start a new project (patient) in Primo Vision™ time-lapse monitoring system.
Do you have a question about this product?
Find your local Vitrolife representative
Contact us
MAXIMISE SUCCESS EVERY STEP OF THE WAY
We provide what you need to secure improved results throughout the IVF journey.