VITROLIFE AT ESHRE's VIRTUAL 36TH ANNUAL MEETING
Vitrolife at ESHRE 2020
Welcome to our dedicated ESHRE 2020 online page. Here we have gathered information from our virtual booth, share the recording from our scientific symposium, teasers about our new and upcoming products, introduction to iDAScore®, the opportunity to download this years abstract book, access to educational webinars and much more.
VITROLIFE SCIENTIFIC SYMPOSIUM
'AI based embryo evaluation: Empower your decisions'
We are happy to share our recorded symposium from ESHRE's virtual Annual Meeting 2020. The symposium was chaired by Dr. Mark Larman and the speakers were Prof. David K. Gardner, Dr. Aengus Tran and Jens Rimestad.
Watch the full symposium here or watch the three separate presentations individually below.
Part 1. In memory of Professor Michelle Lane
Prof. David K. Gardner, FAA, University of Melbourne, Scientific Director, Melbourne IVF (Melbourne, Australia)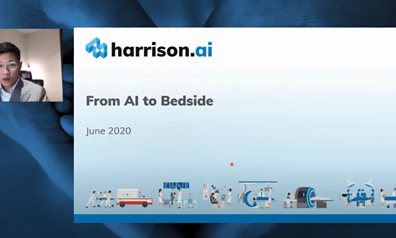 Part 2. From AI to Bedside
Dr. Aengus Tran, MD, Harrison.AI (Sydney, Australia)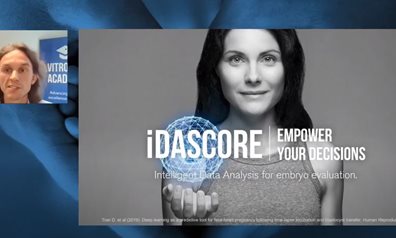 Part 3. iDAScore – development of robust AI based embryo evaluation
Jens Rimestad, Deep learning specialist (Aarhus, Denmark)
iDAScore® - Intelligent Data Analysis for embryo evaluation
Developed by our own AI team, based on time-lapse sequences of more than a hundred thousand developing embryos, iDAScore® is a tool developed with the power of artificial intelligence. It automatically assesses each embryo for likelihood of implantation, ensuring objective and consistent results. For your clinic, that means improved clinical outcomes and more efficient use of resources.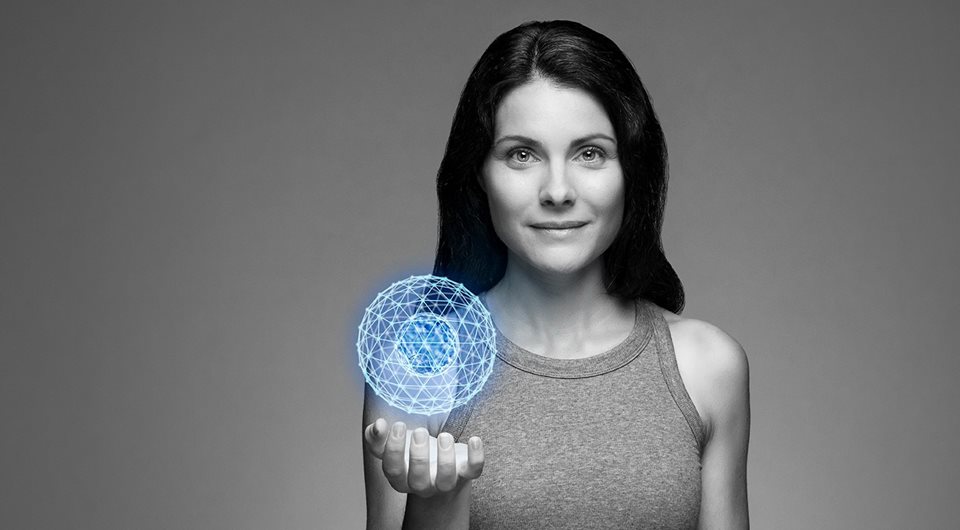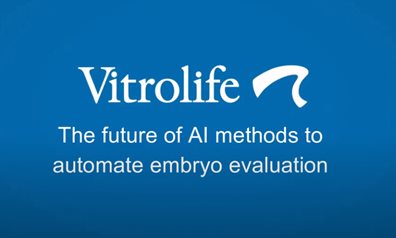 Webinar:
'The future of AI methods to automate embryo evaluation'
Watch this recorded webinar, where Dr. Mikkel Fly Kragh presents new developments based on time-lapse and artificial intelligence.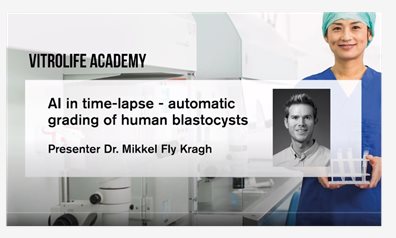 Webinar:
'AI in time-lapse - automatic grading of human blastocysts'
In this recorded webinar, Dr. Mikkel Fly Kragh will go through how he and the AI team at Vitrolife have developed an AI method to analyse time-lapse sequences for automatic grading of blastocysts.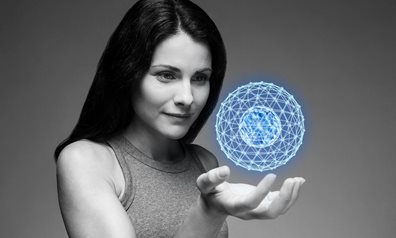 iDAScore® - the future of AI-based embryo evaluation
Are you interested in learning more about how artificial intelligence can be used in IVF? Read this blog post by Dr. Tine Qvistgaard Kajhøj where she takes you through the evolution of Vitrolife's AI-based tools for IVF.
Read blog post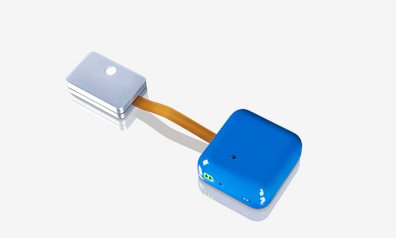 Universal Sensor for Embryo Culture
Our new sensor for Log&Guard is a world first and unique of its kind. The Universal Sensor for Embryo Culture lets you monitor critical parameters for embryo culture (temperature, CO2 and relative humidity) with just one device. Comprehensive embryo culture monitoring has never been easier!
Download Embryo Culture Sensor flyer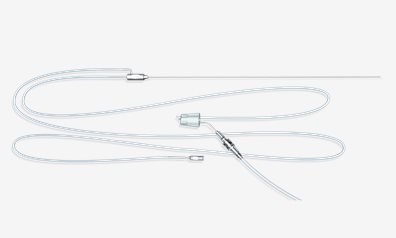 Sense Double Lumen
Sense Double Lumen is based on the tried and trusted Sense Single Lumen needle, which features a reduced tip for less bleeding and pain and a larger body for optimal precision and retrieval time. The new Sense Double Lumen gives you the same reduced tip and larger body, while also adding the possibility of easy flushing of the follicles during oocyte pick-up.
Download Sense Double Lumen flyer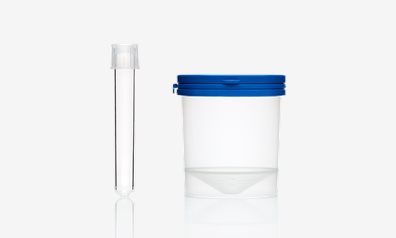 Introducing new additions to the Labware family
Vitrolife introduce the new 5 mL Sample tube and Sperm collection container. Thanks to this, we can soon offer the first complete assortment of labware dedicated for use in IVF.
Which time-lapse system is right for you?
Used alone or in combination, our range of time-lapse incubators gives you the opportunity to offer more patients the benefits of time-lapse. Whether you are a clinic starting out, or are a busy clinic treating many patients we have a system that is right for you.
Download this guide that will help you choose which time-lapse system to implement in your IVF laboratory.
Download guide of time-lapse systems

Vitrolife Academy webinars
Take the opportunity and choose among a great variety of webinars, all aiming to support you in improving and deepening your IVF knowledge. Watch a recorded webinar at your convenience.
Explore webinars
Download our selection of abstracts presented at ESHRE 2020
As previous years we have selected abstracts of interest using Vitrolife products that will be presented at this year's congress online.
We would like to highlight the poster, P-163 M. F. Kragh et al. "Robust embryo scoring model based on artificial intelligence (AI) applied to a large time-lapse dataset" which will be available in the poster viewing session throughout the congress and has been pre-selected for an award.
Download Selection of Abstracts
EmbryoGlue – the most documented implantation promoting medium
EmbryoGlue is an implantation promoting medium for increased take-home baby rate, developed exclusively for embryo transfer.
Since the introduction of EmbryoGlue in 2003, several studies have been published regarding its effect. In this comprehensive booklet, Dr Ann-Helene Jakobsson has summarised a significant number of studies, looking at the benefit of EmbryoGlue when used for different patient groups.
Download 'EmbryoGlue- summaries of selected studies'
Vitrolife Academy Online
Online education by Vitrolife taken to a new level! Discover Academy Online, a series of online training courses - a complement to our other courses and workshops. Find out more about the offer and request an account to try the first available online course.
Explore Vitrolife Academy Online
Maximise success every step of the way
We provide what you need to secure improved results throughout the IVF journey.