Together. All the way™
Through thick and thin
Oil for IVF should do nothing but protect the culture. It should not have any negative influence on the gametes, embryos or media. Most clinics today use oil to cover embryo culture dishes in order to maintain a stable temperature, osmolality and pH. The quality of such oil plays a very important role in IVF success.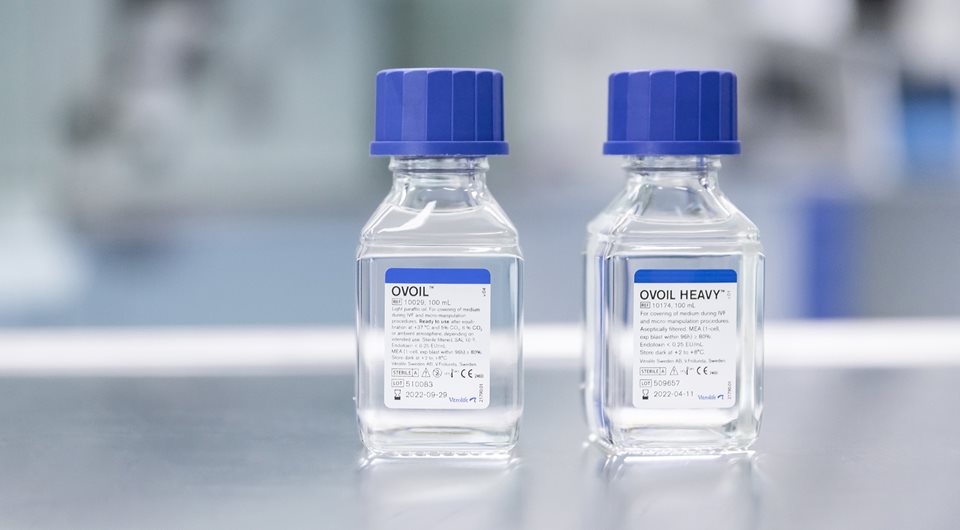 The choice is yours
While Ovoil™ is a light paraffin oil, Ovoil Heavy™ is a synthetic paraffin oil – with a higher viscosity that some users feel offers improved handling qualities over lighter oils. While this naturally is a question of preference, we are pleased to now be able to offer two culture oils that cater to whichever yours might be.
Ovoil™ and Ovoil Heavy™ have gone through the same rigorous quality testing, making both oils ideally suited for the IVF procedures of today. This means you can choose the oil that best corresponds with your handling preferences – without having to compromise on quality and performance.