Quality that matters
Our commitment to facilitate and support the best outcome for IVF clinics is a cornerstone in our work.
At the Vitrolife Group, we all work to achieve the same goal, whatever our role – to help couples fulfil the dream of having a healthy baby. To do this, we aim to deliver the best products for the entire IVF journey that have consistent performance and guaranteed quality.
Learn more about our quality control and our extensive quality program.
Quality control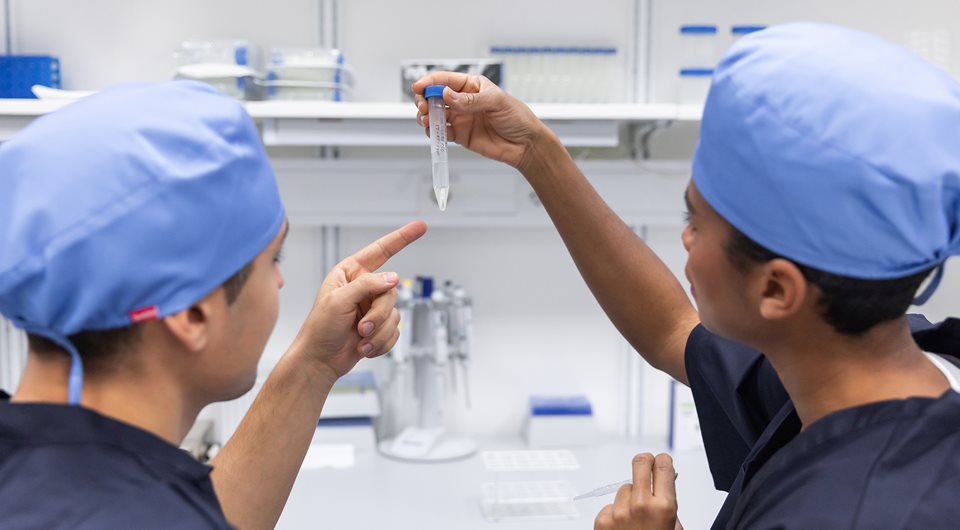 It starts with our people
We maintain our focus on quality throughout the company, from initial development through to production, distribution and customer support. We have considerable knowledge of the IVF field, with highly qualified and experienced employees.
We also perform extensive research, and collaborate closely with many external partners.
Product design and quality that make a difference
Our deep insight into both embryo physiology and how to run an IVF clinic helps us to design user-friendly products that fully meet the functional needs of performing IVF.
This insight has also guided us in developing sophisticated highly relevant testing of our products. Our tests go well beyond regulatory demands, with narrow acceptance levels to ensure high performance and the best results for our customers.
We do this because we know our approach is critical to achieving the primary goal: to fully support embryo development.

We have unique competence in testing, which is performed in-house to maintain full control and to ensure that we can carefully track the history of each released product. Our customers must know that they can rely on our products, and this is guaranteed through extensive testing and high lot-to-lot consistency.
In close relationship with our customers
We always listen to our customers, whatever their needs – large or small. All customer cases are handled by a group of experts who determine how specific needs can be met and how the input can be used to further improve our products.
We never rest our case and always strive to deliver beyond expectations.
Contact us