EmbryoMap for labs assessing preimplantation embryo biopsy samples
Through evolution and innovation, the EmbryoMap solution has been analytically validated for detection of whole- and sub-chromosomal imbalances with highly reproducible copy-number, using cell line reference material and embryo biopsy samples
Samples are prepared for sequencing using the EmbryoMap Sample Prep Kit, sequenced on the Illumina MiSeq Sequencing System and data analysis and reporting performed using eMap software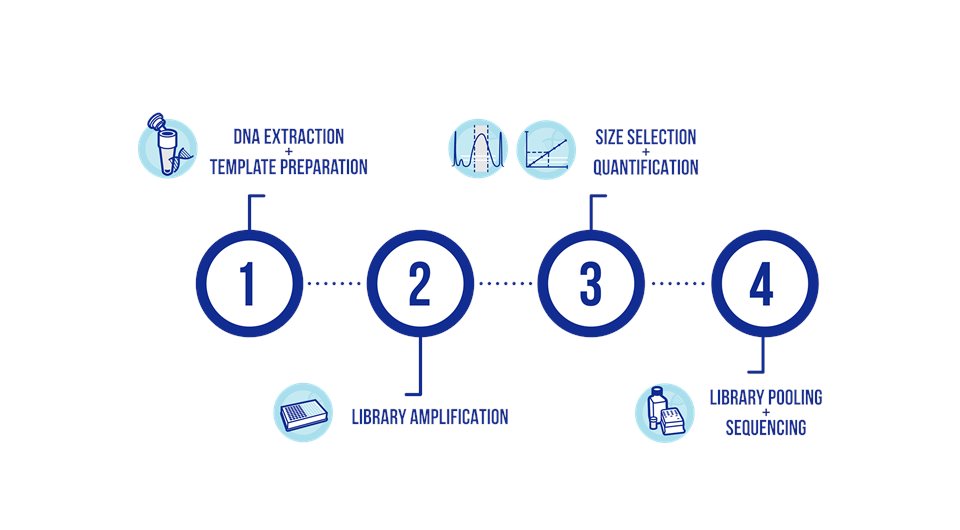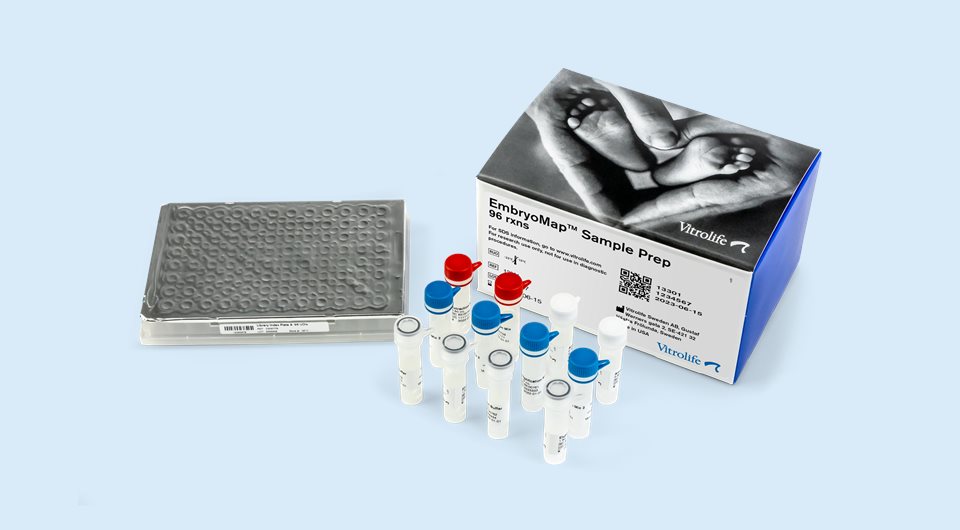 Streamlined Workflow
The EmbryoMap Sample Prep Kit and the Illumina MiSeq Sequencing Reagents can be conveniently ordered under a single reference number.
Kit formats are available for sequencing from 8 upto 48 samples per sequencing run.
Making shipping and storage convenient and recognising the need for sustainability, the EmbryoMap Sample Prep Kit is delivered in a single box with a small footprint. With the benefit of master-mixed reagents and pre-plated indexes, pipetting steps are minimised saving precious time.
Sequencing on the Illumina MiSeq
A custom sequencing recipe on the Illumina MiSeq System optimises output and automatically uploads run data to the eMap analysis software. Paired end reads are implemented for more reliable sequencing data alignment, while maintaining exceptional quality with more samples per run.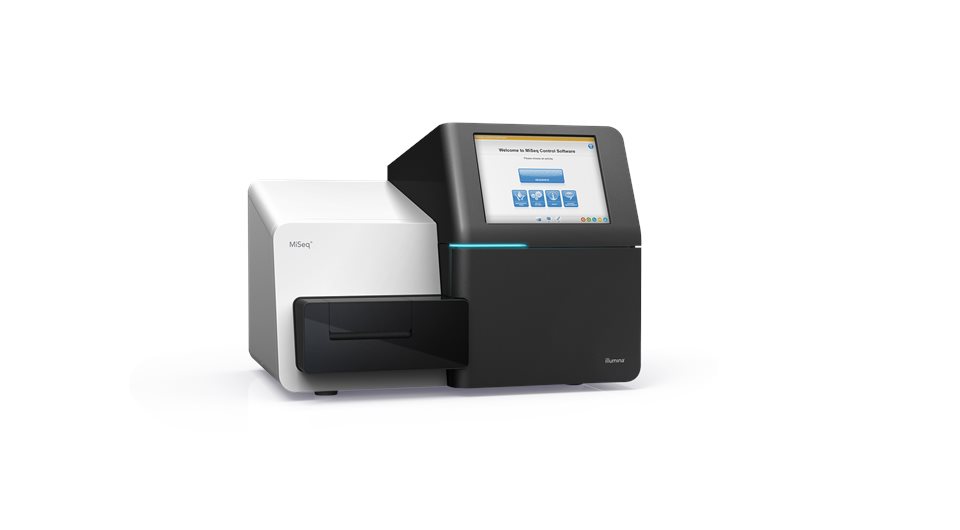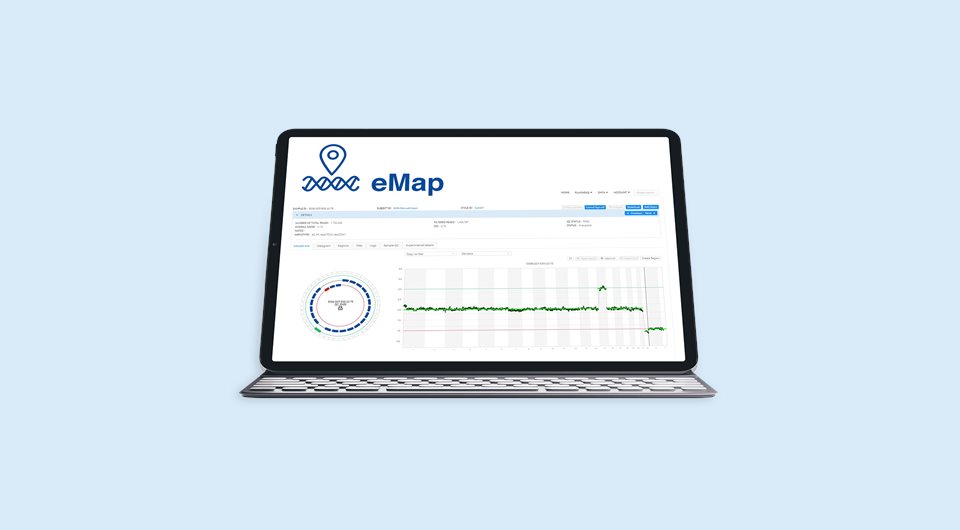 eMap Data Analysis
The cloud-based eMap software tool enables run planning, sample tracking, data analysis and reporting. The enhanced copy-number calling algorithm includes automated and manual calling options for full copy-number, sub-chromosomal and putative mosaic imbalances. Data can be visualised in a traditional CNV chart and new circos map. User-defined thresholds can be tailored to meet laboratory needs.
Reporting
The cloud-based eMap software allows users to generate reports, enabling customised features to be incorporated. Cycle and embryo reports can include logos, custom text, quality metrics and specifications for calling criteria.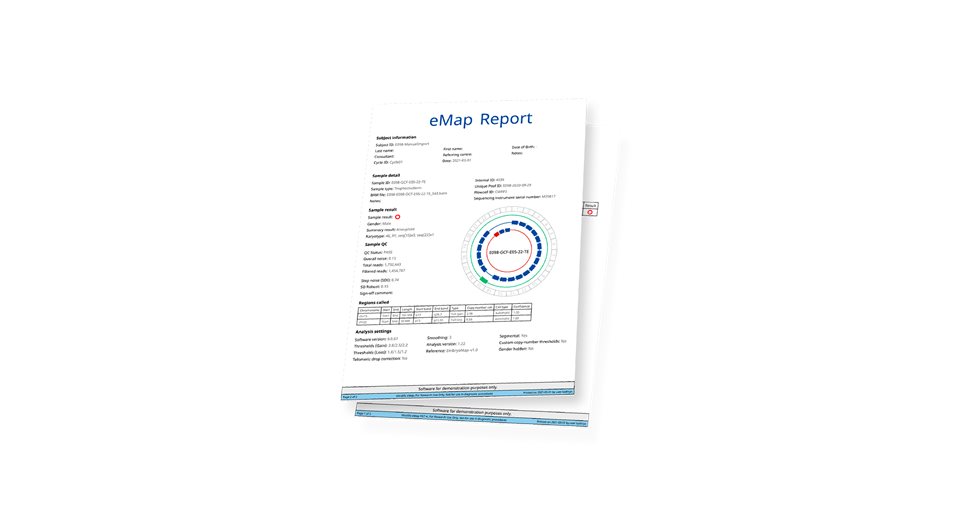 Additional documents

EmbryoMap
Safety data sheets (SDS)
Safety data sheet for Amplification Mix 1

EmbryoMap
Safety data sheets (SDS)
Safety data sheet for Amplification Mix 2
Do you have a question about this product?
Find your local Vitrolife representative
Contact us