Our company
Vitrolife's vision is to fulfil the dream of having a baby. We support our customers to achieve successful treatment outcomes by providing valued solutions and services for assisted reproduction. Together. All the way.
At Vitrolife, we all work to achieve the same goal, whatever our role – to help couples fulfil the dream of having a baby. To do this, we aim to deliver the best products for the entire IVF journey that have consistent performance and guaranteed quality.
The company
Founded in 1994 Vitrolife was one of the first companies providing IVF laboratories with high quality ready-to-use culture media. Today our portfolio holds products all the way from oocyte retrieval to transfer of the embryo and cryopreservation.
Vitrolife has approximately 400 employees and the headquarter is located in Sweden with additional locations and production facilities in more than ten countries world-wide.
The Vitrolife share is listed on the NASDAQ Stockholm, Nordic Large Cap.
History and milestones
Mission, Vision and Values
The mission statement describes our company's purpose. The vision statement describes our dreams and hopes. The values guide our employees in how to act and take decisions in various situations.
More about our mission, vision and values
Sustainable business
Vitrolife's work on sustainability supports the business and we aim to make a real difference for a sustainable future.
More about sustainability
Working at Vitrolife
What is it like to work at Vitrolife? Get to know us better.
Get to know us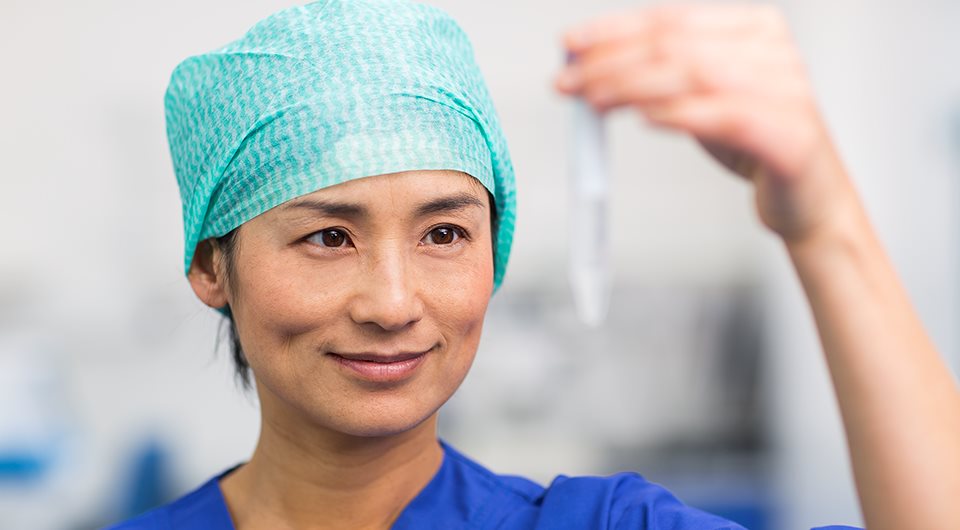 Quality control
To us, quality is being passionate about all the details leading up to the most supportive products in the most protective environment for the most viable embryo.

High pregnancy rates depend on numerous factors, some of which are beyond human control. That is why we are devoted to control everything that can be controlled in order to achieve high pregnancy rates. Consequently our QC tests span from each single LOT of raw material to microscopic inspection of every single micropipette.
Quality that matters
Regulatory compliance
The CE mark on our products means that they comply with the demands for safety that the European Union's Medical Device Directive has on this type of products. We have worked for and will continue to insist on the question of the importance of CE marked products becoming a requirement in fertility treatment.
Most of our products have CE mark, FDA-clearance, TGA-approval as well as approval from SFDA and Canada Health. Learn more in this blogpost:
Read blogpost
Research and development
We collaborate with several researchers within the field of ART, both universities and clinics. A valuable asset in our research and development is our top of the line development laboratory where we make continuous improvements on the current product line and develop new products.
Our comprehensive knowledge about embryo physiology help us design user-friendly products that fully meets the need to perform successful IVF treatments.