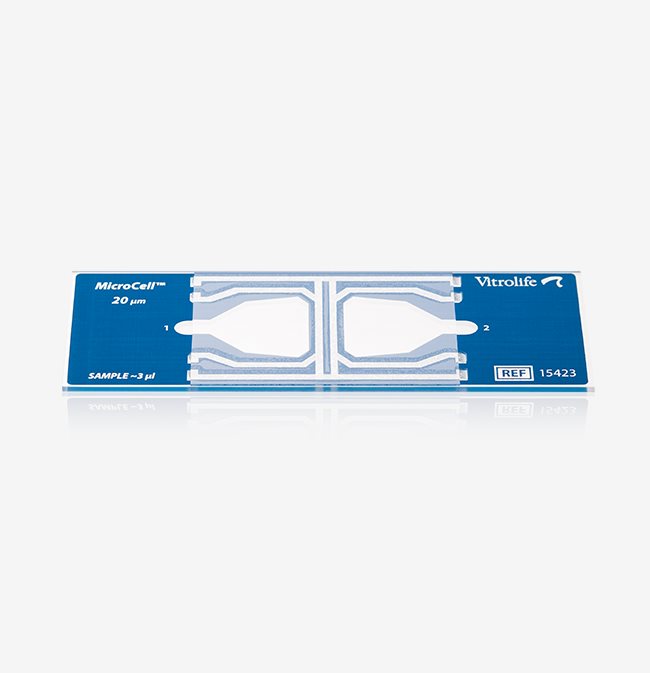 MicroCell & Accessories
The MicroCell is a disposable counting chamber designed for accurate analysis of semen samples.
Purpose For accurate analysis of semen samples.
Storage Store in room temperature.
For correct analysis of semen samples
Motility and concentration of spermatozoa are part of the assessments made to determine semen quality. The MicroCell is a single use counting chamber for semen assessments.
Semen analysis with MicroCell
Watch this short movie for a demonstration on how to use the MicroCell for semen analysis.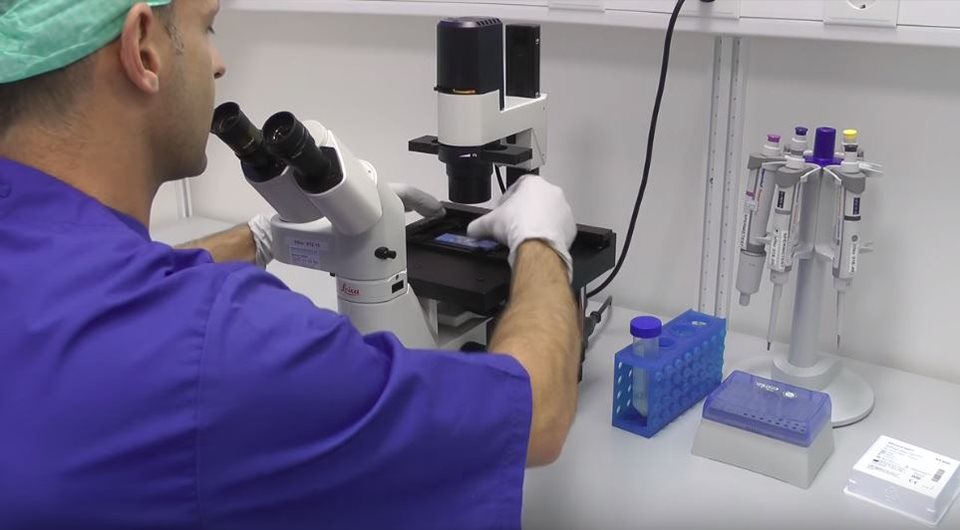 Advanced design ensures accuracy
The hydrophobic, non-vented chamber design eliminates sample leakage, resulting in greater sample stability and enhanced safety. The specially engineered chamber also minimises cover glass flex resulting in a consistent chamber depth after sample loading.
As the MicroCell is disposable, there is a lower risk of contamination and no time is needed for cleaning and drying. Using the MicroCell gives the same accuracy every time. Two or four samples can be assessed on each MicroCell.


The MicroCell can be used manually in a microscope, but is also compatible with all Computer Assisted Semen Analysis Systems (CASA).
A rigorous 100% inspection process employs laser interferometry to verify chamber depth and eliminate distortion to assure quality.
MicroCell & Accessories
Product manuals
English
Document and Ref: Version 1.3, 2012/English. This manual describes how to count sperm using the Microcell counting chamber
Do you have a question about this product?
Find your local Vitrolife representative
Contact us
Maximise success every step of the way
We provide what you need to secure improved results throughout the IVF journey.