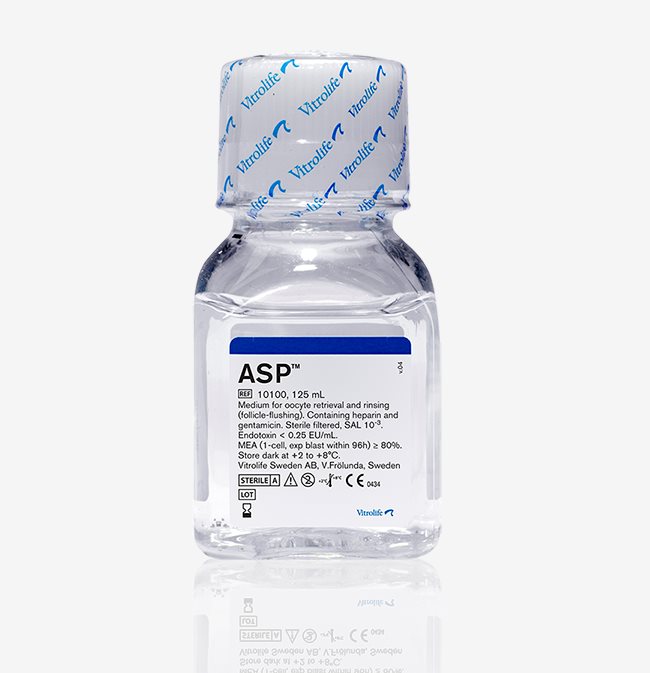 ASP™
Designed for oocyte retrieval procedures.
Description Bicarbonate and HEPES buffered medium containing Heparin and Gentamicin.
Purpose For oocyte retrieval and rinsing (follicle-flushing).
Application For use after pre-equilibration at +37ºC and 5 % CO2 atmosphere.
Storage Store dark at +2 to +8°C
Added heparin to avoid clotting
ASP is an oocyte aspiration medium, designed for oocyte retrieval procedures. It is a modified protein-free HTF medium, buffered with bicarbonate and HEPES to improve pH stability in room atmosphere. ASP contains pharmaceutical grade Gentamicin and pharmaceutical grade Heparin, the latter may reduce clotting of the follicular aspirates.
ASP™
Package inserts
English
Package insert ASP - Multi-language
ASP™
Safety data sheets (SDS)
English
Safety data sheet for ASP
Do you have a question about this product?
Find your local Vitrolife representative
Contact us
Maximise success every step of the way
We provide what you need to secure improved results throughout the IVF journey.