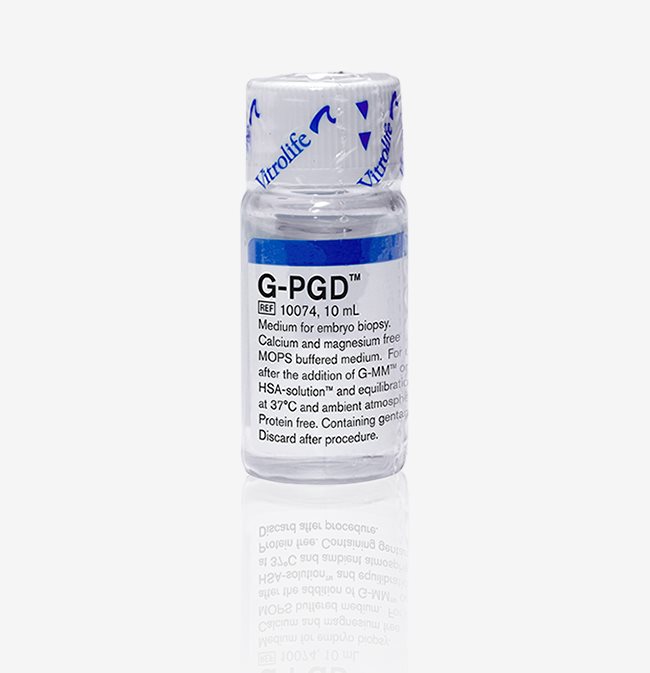 G-PGD™
Designed to facilitate embryo biopsy and maintains pH during the biopsy procedure.
Description Calcium and magnesium-free MOPS buffered medium.
Purpose Medium for embryo biopsy.
Application For use after the addition of G-MM™ or HSA-solution™ and temperature equilibration at +37ºC and ambient atmospere.
Storage Store dark at +2 to +8°C
A smoother path
In vitro fertilisation takes oocytes and embryos on a journey outside of their natural habitat. Their fragility requires great care to be taken at each step, to avoid unnecessary in vitro stress. By using G-Series™ media you can be assured that at each stage of IVF, from aspiration to transfer, embryos will be surrounded by optimised conditions.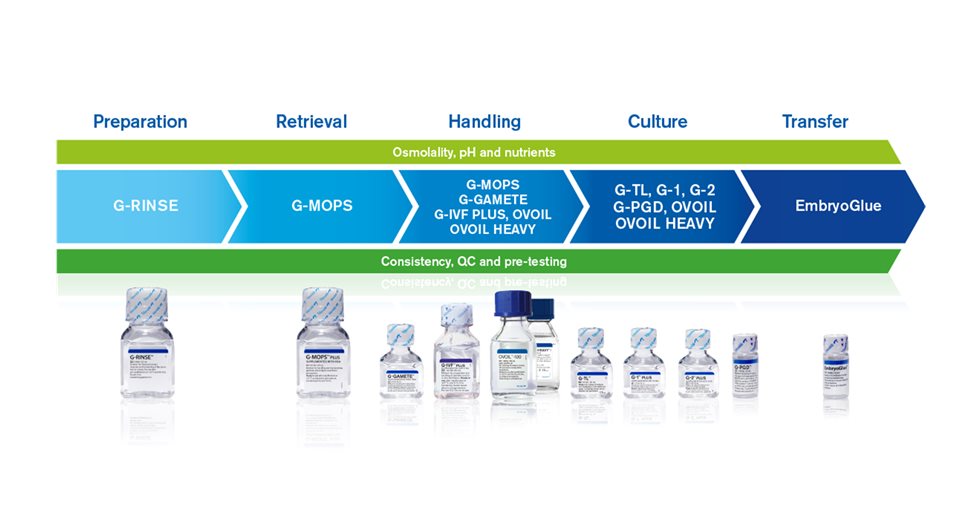 Optimise all the way with G-Series
Ensure optimal conditions before, during and after culture by using the whole G-Series™. All G-Series media share the same basic composition to secure viability and implantation potential. Osmolality, pH and supporting compounds are all kept constant. This foundation prevents intracellular stresses as the embryos progress through the IVF process.
Additional documents

G-PGD™
Safety data sheets (SDS)
Safety data sheet for G-PGD
Do you have a question about this product?
Find your local Vitrolife representative
Contact us
MAXIMISE SUCCESS EVERY STEP OF THE WAY
We provide what you need to secure improved results throughout the IVF journey.