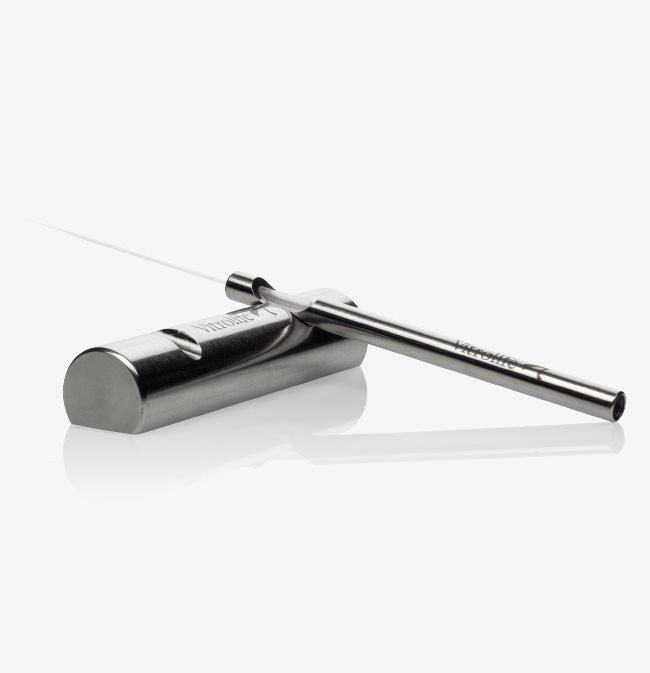 Pipette accessories
Work ergonomically using the pipette holder and steel rack.
Purpose For use with denudation and transfer pipetters.
Ergonomic design
The unique pipette holder is developed for maximum precision and maximum ease of handling. Once the pipette is inserted into the stainless steel holder you gain total control by gently pressing the silicone bulb with the tip of the finger. The holder can be autoclaved. The rack is designed to securely rest the pipette holder.
The pipette holder can be used with denudation and transfer pipettes.
Do you have a question about this product?
Find your local Vitrolife representative
Contact us
MAXIMISE SUCCESS EVERY STEP OF THE WAY
We provide what you need to secure improved results throughout the IVF journey.