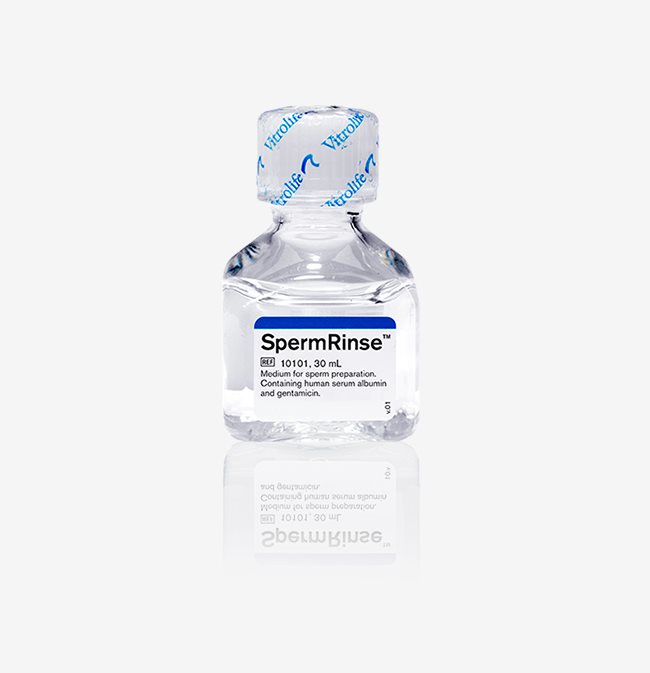 SpermRinse™
Designed for preparation of spermatozoa.
Description Bicarbonate and HEPES buffered medium containing human serum albumin.
Purpose For sperm preparation.
Application For use after equilibration at +37°C and 5 % CO2 or ambient atmosphere.
Storage Store dark at +2 to +8°C
For preparation of spermatozoa
The swim-up migration technique is a simple preparation method commonly used for normal semen samples. SpermRinse is a HEPES buffered medium for sperm preparations. It contains the necessary carbohydrates and antibiotics for maintained function.
SpermRinse can be used for washing of sperm, swim-up procedures and dilution of SpermGrad™ for density-gradient centrifugation.
Additional documents

SpermRinse™
Safety data sheets (SDS)
Safety data sheet for SpermRinse
Do you have a question about this product?
Find your local Vitrolife representative
Contact us
MAXIMISE SUCCESS EVERY STEP OF THE WAY
We provide what you need to secure improved results throughout the IVF journey.