Excellent viability
Survival rates >90 % show that Rapid-i Vitrification System
performs equally well as other systems.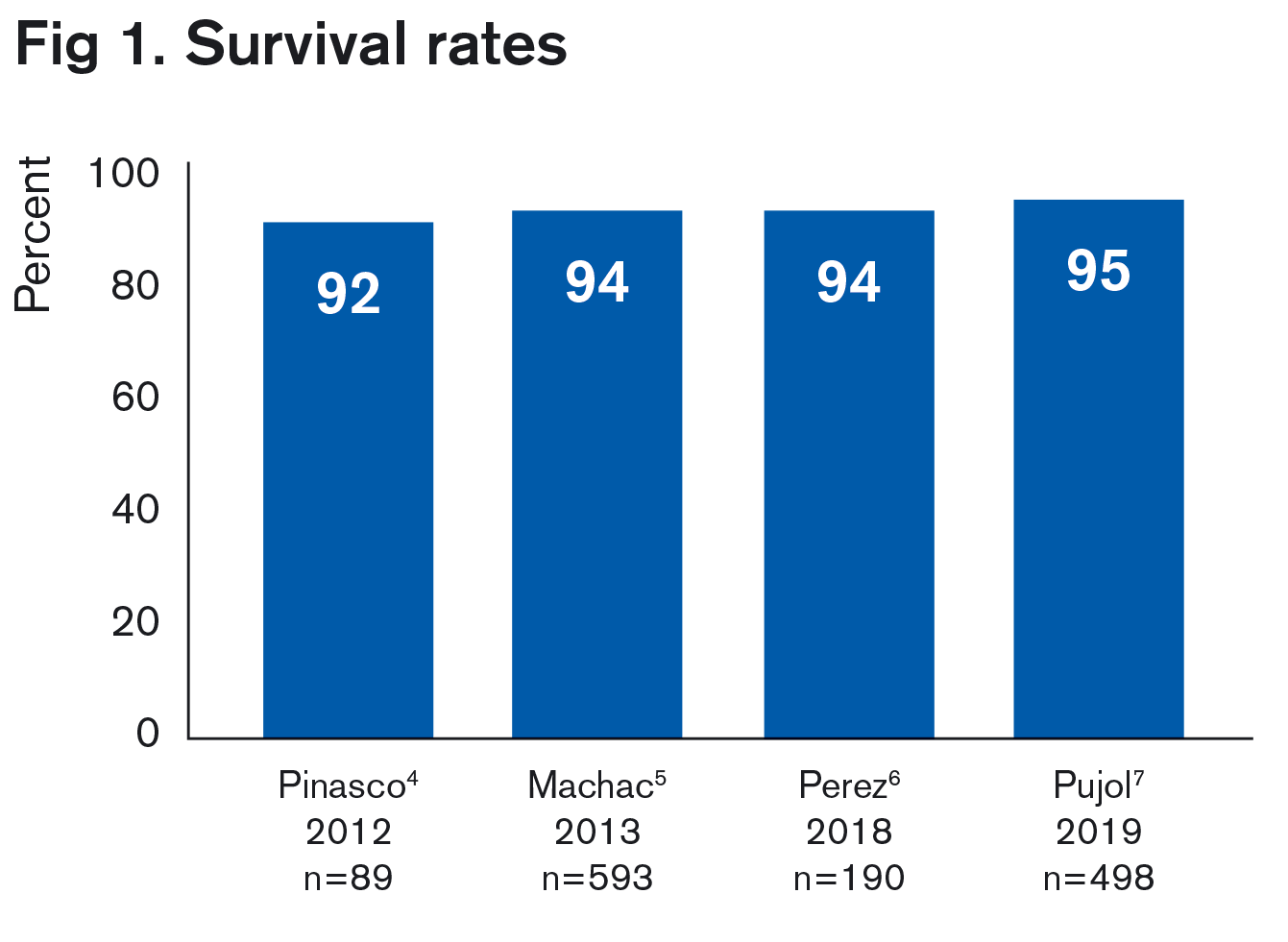 REF 4. Pinasco M. et al. Oocyte Vitrification Freeze/Thaw Survival Rates Using an Open versus a Closed System, Fertility and Sterility, 2012, 97 (3), S18, P-27. 5. Machac S. et al. A novel method for human oocyte vitrification with a closed device using super-cooled air, Fertility and Sterility, 2013, 100 (3), S108. 6. Perez O. et al, Oocyte vitrification using a new vitrification medium and a new closed vitrification device. A sibling oocyte study, Fertility and Sterility, 2018, P-181 Vol. 110, Issue 4, e179 -e180. 7. Pujol A. et al. Comparison of two different oocyte vitrification methods: a prospective, paired study on the same genetic background and stimulation protocol, Human Reproduction, 2019, Vol.34, No.6, pp. 989 -997.