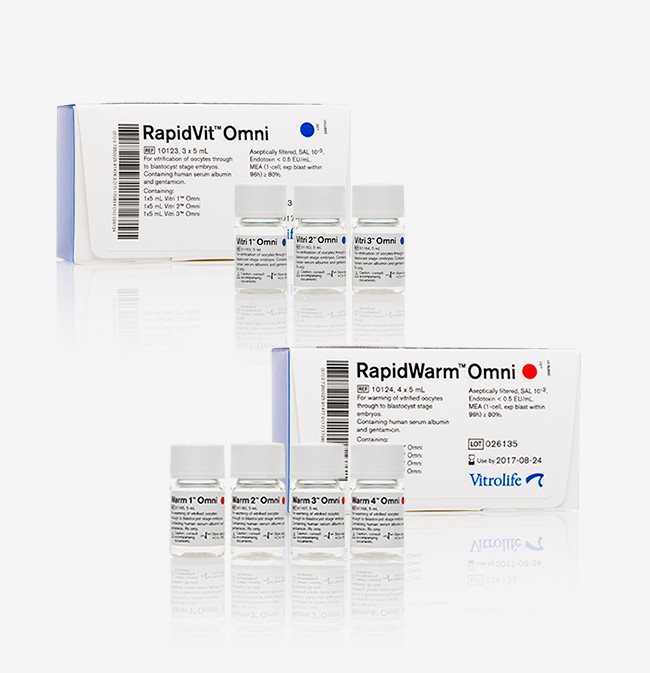 RapidVit™ & RapidWarm™ Omni
Time-efficient, easy and successful vitrification for all cell stages.
Description MOPS buffered media containing cryoprotectants and human serum albumin.
Purpose For vitrification and warming for all cell stages.
Application For use in sequence after equilibration at +37°C and ambient atmosphere.
Storage Store dark at +2 to +8°C.
Easy to use – for all cell stages
RapidVit and RapidWarm Omni have been developed for vitrification and warming of all cell stages, from the oocyte through to the blastocyst stage, and using the same media with cell-specific timings.
Both vitrification and warming are performed at physiological temperature (37°C). This helps to maintain the spindle integrity and viability of oocytes and embryos.
Working at physiological temperatures shortens the vitrification time and minimises exposure of embryos to cryoprotectants and their potential toxic effects.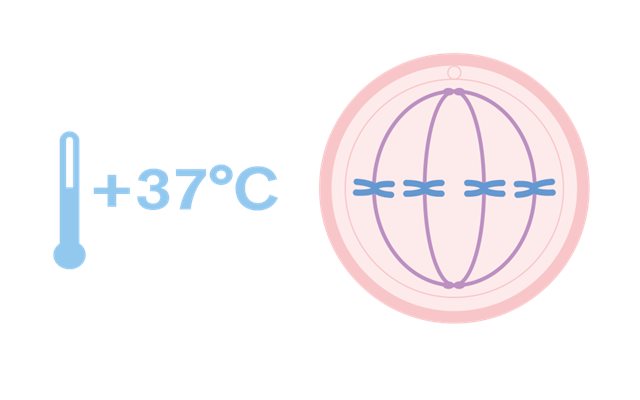 Which temperature is optimal for vitrification and why?
Here is a summary of five studies that discuss the optimal temperature for vitrification. Download the summary to learn why all studies show that 37⁰C is the optimal temperature in order to not make damage to the spindle and to achieve good results.
Download summary
Time-efficient protocols
Protocols for RapidVit and RapidWarm Omni use large volumes of media. This improves success compared with methods using microdroplets by prolonging stable conditions, such as osmolality and temperature.
Using RapidVit and RapidWarm Omni will save you time in every procedure. The graphs here compare the maximum times needed to vitrify using different brands.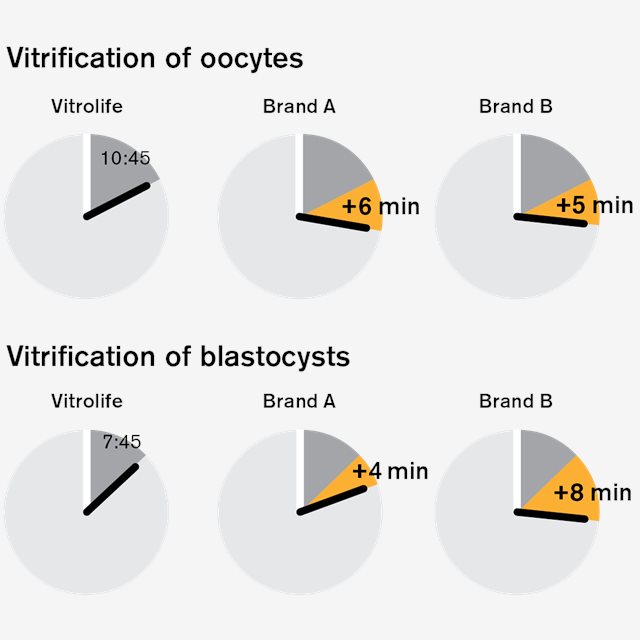 Important factors for
successful vitrification
Download the white paper "How to be successful with vitrification" and learn more about factors influencing high survival rates in vitrification and warming.
Download white paper
Additional documents

RapidVit™ & RapidWarm™ Omni
Safety data sheets (SDS)
Safety data sheet for RapidVit Omni

RapidVit™ & RapidWarm™ Omni
Safety data sheets (SDS)
Safety data sheet for RapidWarm Omni
Do you have a question about this product?
Find your local Vitrolife representative
Contact us
MAXIMISE SUCCESS EVERY STEP OF THE WAY
We provide what you need to secure improved results throughout the IVF journey.