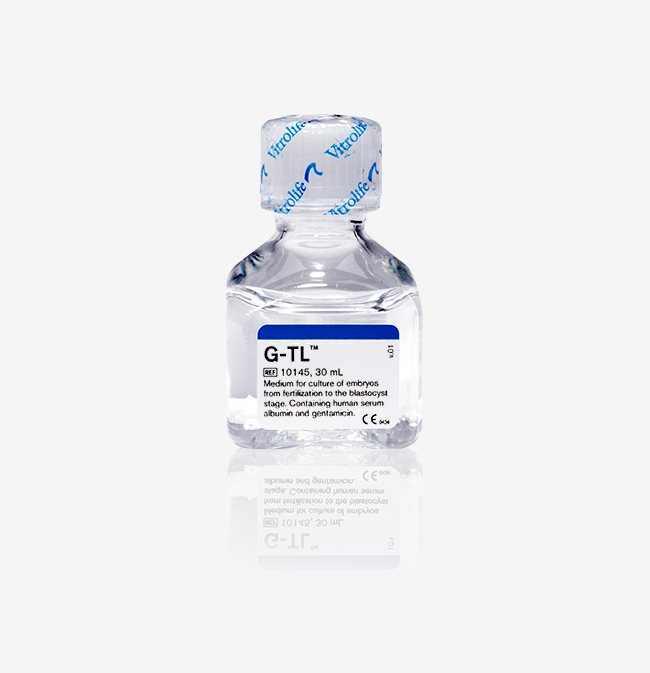 G-TL™
The first culture medium specifically designed for time-lapse.
Description Bicarbonate buffered medium containing hyaluronan and human serum albumin.
Purpose Medium for culture of embryos from fertilisation to the blastocyst stage.
Application For use after pre-equilibration at +37°C and 6 % CO2.
Storage Store dark at +2 to +8°C
For truly undisturbed time-lapse culture
Time-lapse culture removes time limits and stresses from embryos during assessment while adding power to classic morphology. G-TL is a medium in the G-Series™ designed to optimise the use of time-lapse technology, allowing truly undisturbed time-lapse culture.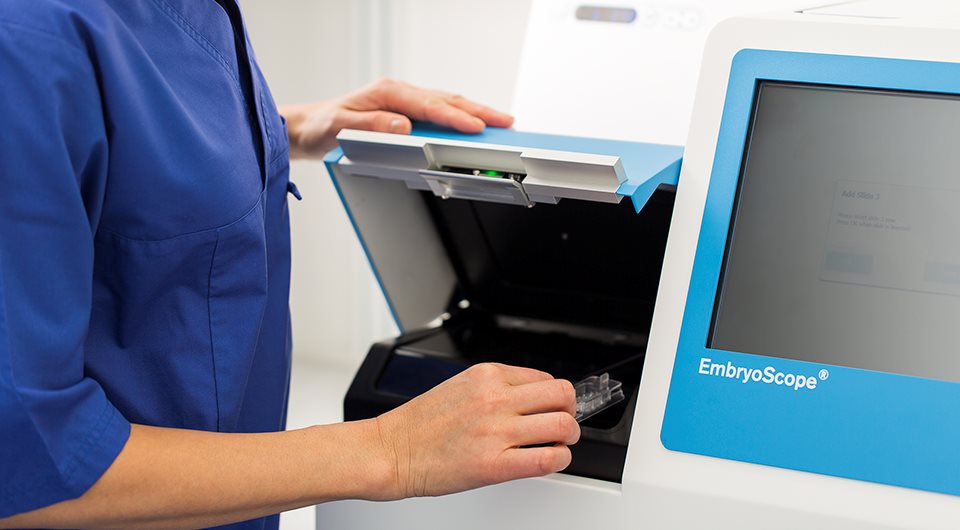 Balancing stresses
G-TL provides uninterrupted culture conditions in an optimised culture environment to maximise embryo viability. The balanced mix of amino acids in G-TL is based on new knowledge about embryo metabolism and consumption of media constituents1. G-TL is designed to reduce ammonium load from breakdown products, while providing an optimised supply of amino acids for development.
G-TL has been shown to give high results when compared to sequential culture systems as well as monophasic culture systems.
REF: 1. Wale and Gardner, Biology of Reproduction v2012;87(1):24, 1-8.

Why you should use specific
embryo culture media for
specific applications
Watch this movie where Dr. Silversand describes the development of G-TL as well as present clinical results from a multicentre prospective randomised trial.
Watch movie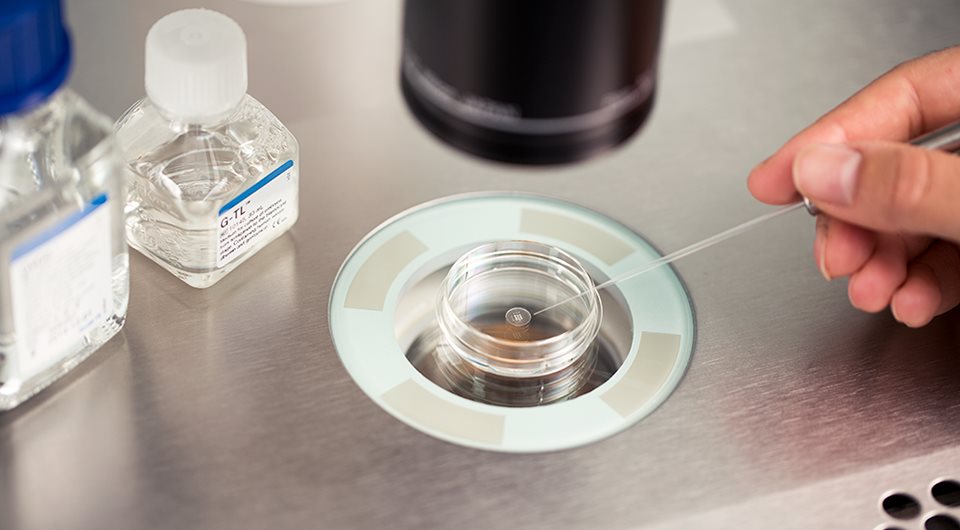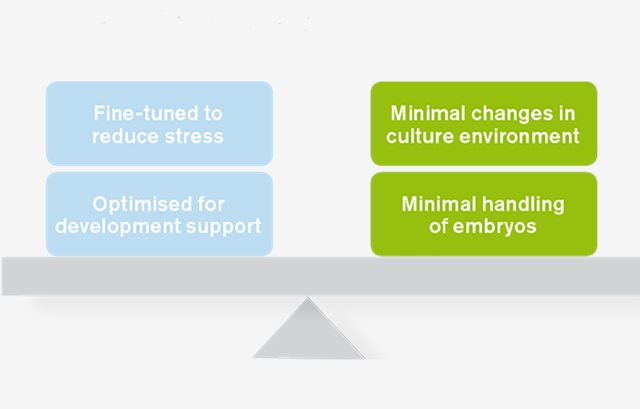 Time-lapse technology triggers new requirements on embryo culture media
The introduction of time-lapse technology has reduced the need of handling the embryo outside the incubator. Time-lapse technology has given a unique possibility to balance metabolic stress against less handling stress during embryo culture. Learn more in this blog post.
Read blog post
Study confirms high
performance of G-TL
Watch Dr. Hardarson present results from an international, prospective, controlled and randomised multicentre study evaluating G-TL in a clinical environment using time-lapse technology.
This lecture was a part of the Vitrolife Scientific Symposium at ESHRE 2014.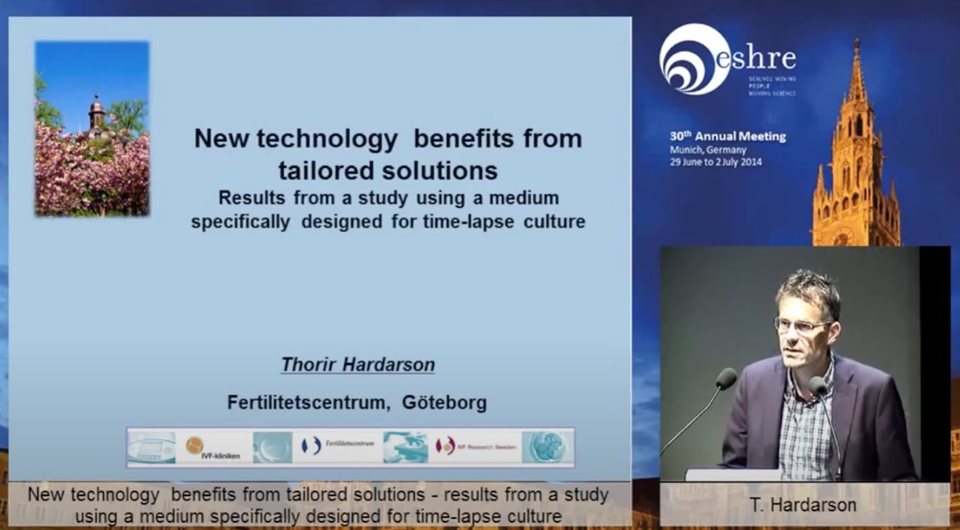 Optimise all the way with G-Series
Ensure optimal conditions before, during and after culture by using the whole G-Series. All G-Series media share the same basic composition to secure viability and implantation potential. Osmolality, pH and supporting compounds are all kept constant. This foundation prevents intracellular stresses as the embryos progress through the IVF process.
Additional documents

This manual describes how to use all media in the G-Series: G-RINSE, G-MOPS, G-GAMETE, G-IVF, G-1, G-2, G-TL, G-PGD, HSA-solution, G-MM, ICSI, HYASEx-10x, OVOIL, SpermGrad and EmbryoGlue

Short protocol - Embryo Culture using G-TL™ with Primo Vision™ Time-lapse monitoring system
This short protocol describes handling of embryos for culture in Primo Vision time-lapse system using G-Series ™media G-MOPS™, G-MOPS™ PLUS, OVOIL™ and G-TL™.

Short protocol - Blastocyst trophectoderm biopsy
This short protocol describes how to perform blastocyst trophectoderm biopsy using OVOIL™ and G-Series™ media, G-2™ PLUS or G-TL™ and G-MOPS™ PLUS

G-TL™
Scientific summaries
G-TL supports blastocyst development in large volume
In a study presented at the ACE meeting in the UK, Shaw and co-workers compared single step time-lapse medium (Vitrolife, G-TL) with sequential series media (Sage, Quinn's advantage) in large volume culture as well as micro drop culture. They found significantly higher day 5 blastocyst development rate in the G-TL group in both large and small volume culture.
Do you have a question about this product?
Find your local Vitrolife representative
Contact us
MAXIMISE SUCCESS EVERY STEP OF THE WAY
We provide what you need to secure improved results throughout the IVF journey.