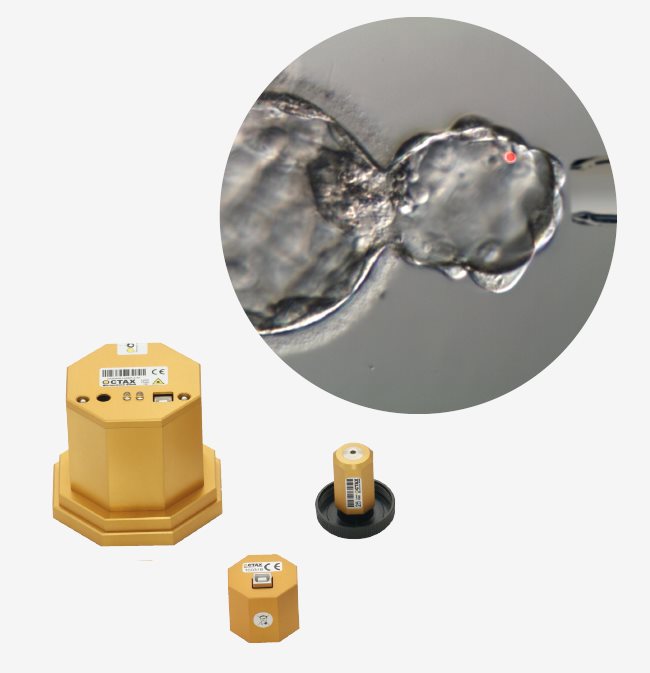 Octax Laser & imaging systems
Description Modular laser systems for all applications in IVF
Safe, efficient and easy to use
Modular laser systems for all applications in IVF
Octax is more than just a laser; it is a multipurpose platform for digital imaging, image analysis and advanced applications in assisted reproduction. The static Octax LaserShot and the dynamic Octax NaviLase provide excellent image quality and safe procedures. Both lasers are calibration free and no pilot laser is needed. They can be used for all laser applications within IVF, including:
Assisted hatching/assisted thinning
Trophectoderm, blastomere and polar body biopsy
Blastocyst collapsing
Sperm immobilisation
Sperm viability testing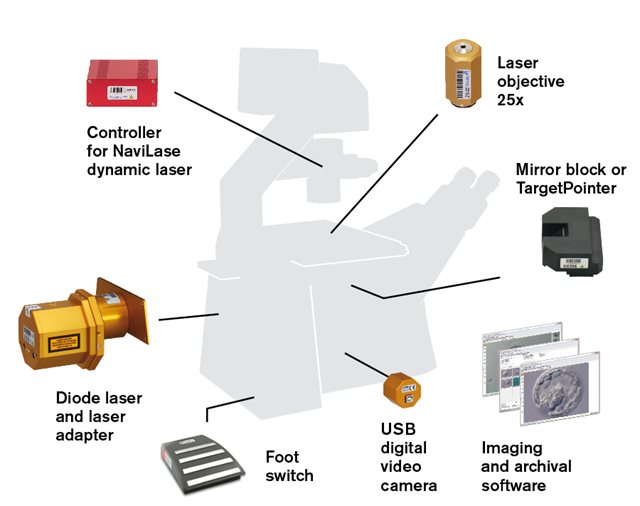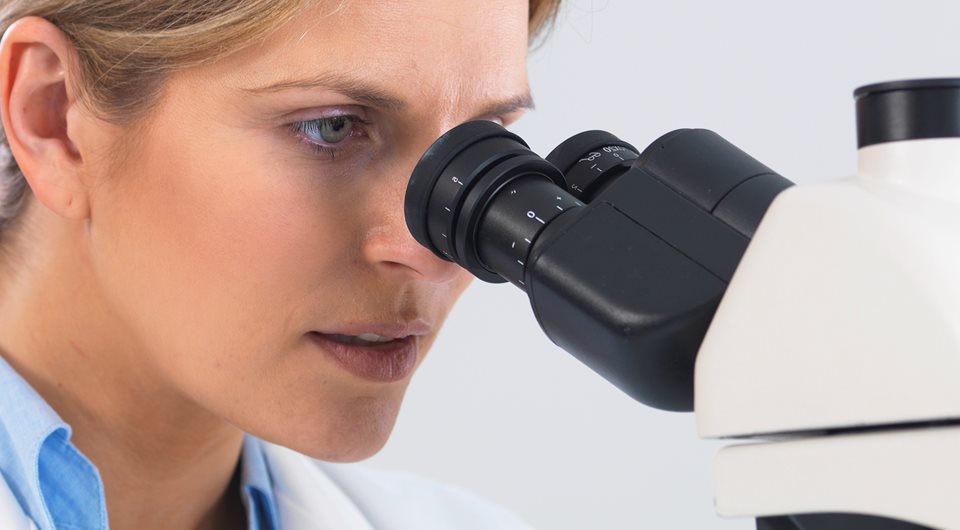 Which laser is right for you?
Being modular and flexible, Octax adapts to your specific needs and preferences. Depending on your need we offer a dynamic laser - Octax NaviLase and a static laser - Octax LaserShot. Both offer the same outstanding image quality and a wide selection of additional components to compose the best option for your lab.
Download system specifications
Dynamic laser - Octax NaviLase
When using NaviLase, the embryo remains in place while the laser is directed to the chosen target site. You can make several shots along a straight or curved line.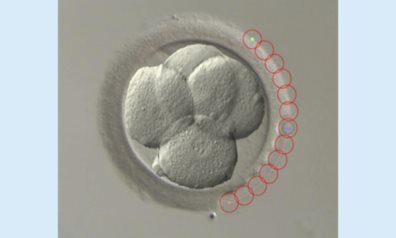 Multi-pulse in a curved line (zona thinning)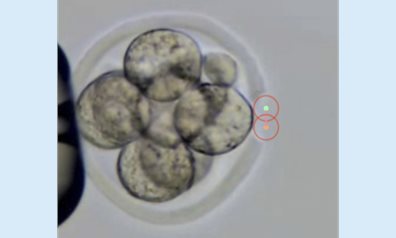 Multi-pulse in a straight line (eg. opening zona for biopsy)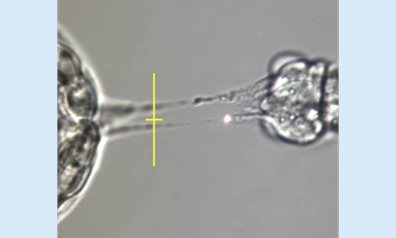 Dual or triple pulse cutting (for troph­ecto­derm biopsy)
Static laser - Octax LaserShot
When using Octax LaserShot, the laser target site is fixed and embryo is aligned with the laser target site.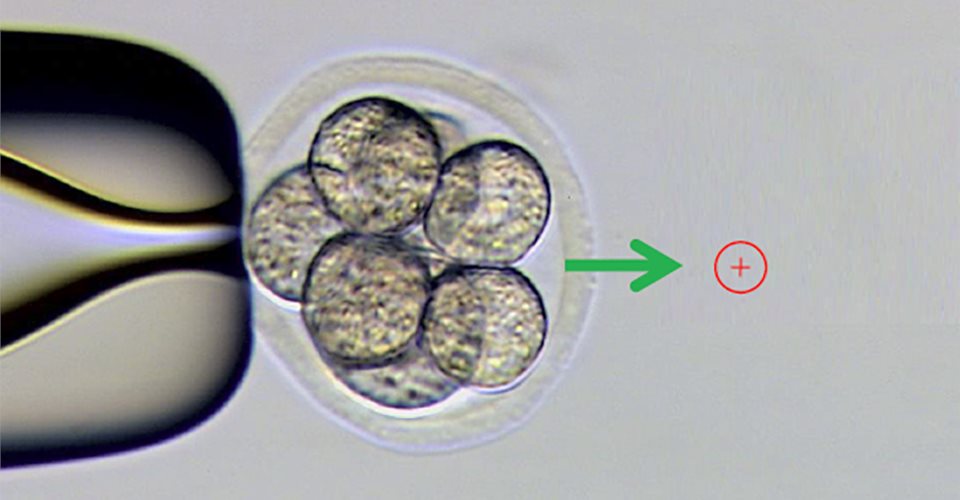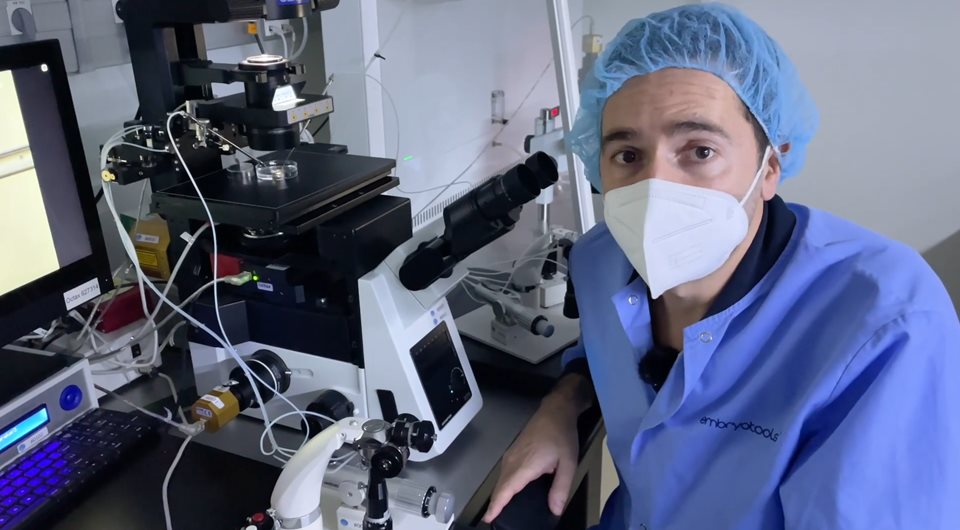 Biopsy demonstration
Watch Nuno Costa-Borges from Embryotools SL demonstrates the technique in blastocyst biopsy with Octax NaviLase.
SAFE SINCE THE START
Proven in more than 100 scientific publications
With tens of thousands of children born after laser treatment and with no adverse effects, you can be sure your gametes and embryos are safe during laser procedures performed using Octax lasers. Octax laser technology has been tried and tested in over 100 preclinical and clinical publications, which have shown zero adverse effects on oocytes, embryos or the children born after laser treatment.
No alterations of the cytoplasm. Histology on mouse oocytes after laser treatment. (Germond et al., 1995)
No thermal damage observed. SEM analysis of the zona pellucida after laser treatmentof mouse zygotes. (Rink et al., 1996)
No genetic, histological or anatomical effects. Transfer of mouse zygotes into foster mothers after laser treatment, immunohistochemical/anatomical analysis of the offspring, breeding for another two generations. (Germond et al., 1996)
No increase in chromosomal aberrations and congenital malformations. Follow-up study on 134 one-year-old children after laser-assisted hatching (LAH) as compared to controls without LAH. (Kanyo & Konc, 2003)
Download list of publications
Software known for its user friendliness
The core element for the laser and imaging systems is the Octax EyeWare software, which operates the laser, takes images and records videos. This multipurpose imaging and archiving software is designed to be highly intuitive, making it easy to learn and use. The navigation is logical and menus are clear and straightforward. All functions are easy to access, saving time and increasing safety.
The software is based on an SQL server and can support installations ranging from a stand-alone imaging station to a multi-operational, multi-user networked system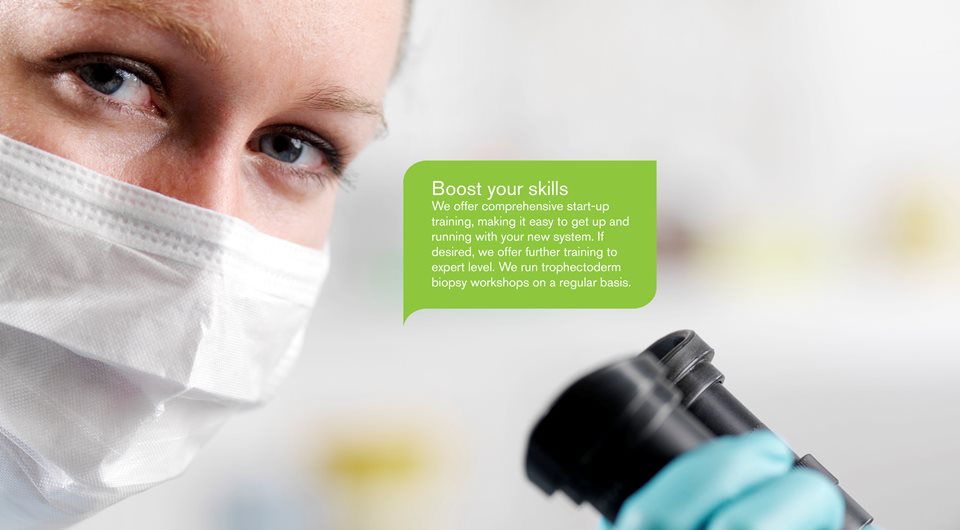 flexible with multiple upgrading options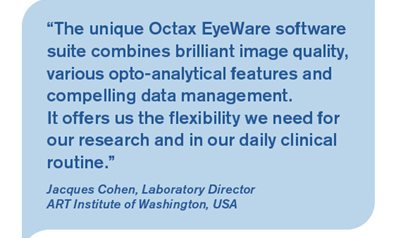 Octax EyeWare is unique in its seamless integration of additional software, with no need for multiple databases.
High-resolution live video display
Unlimited image snapshot gallery
Instant access to objective calibrations
Image and video capture and storage function
Multi-camera support
Biometric measurement tools
Multilingual GUI
Comparison option for up to four images at a time
Image zoom function
Octax laser components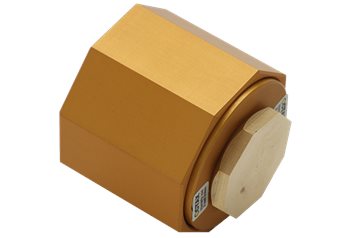 Octax Eye USB2 digital video camera
Up to 30 fps depending on resolution
Complete with space saving 90 degree connector USB cable and device driver
3.2 Mpix - 2048 x 1536 pixels, true color, high resolution camera with integrated hardware zoom function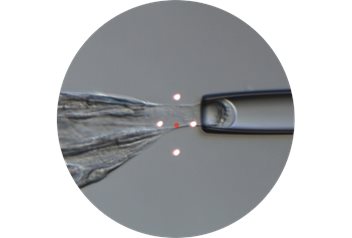 Octax Target pointer
Octax TargetPointer, optional add-on for trophectoderm biopsy, indicates laser target through microscope eyepieces.
For Olympus IX 50/70, IX 51/71/81, IX 53/73, Nikon TE2000 & Ti, Leica DMIRB, DMI 3000, Zeiss Axiovert 200 & Axio Observer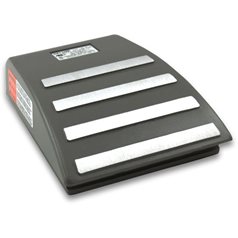 Octax single foot switch
Octax single foot switch for triggering the laser or taking snapshots to the EyeWare imaging & archival software.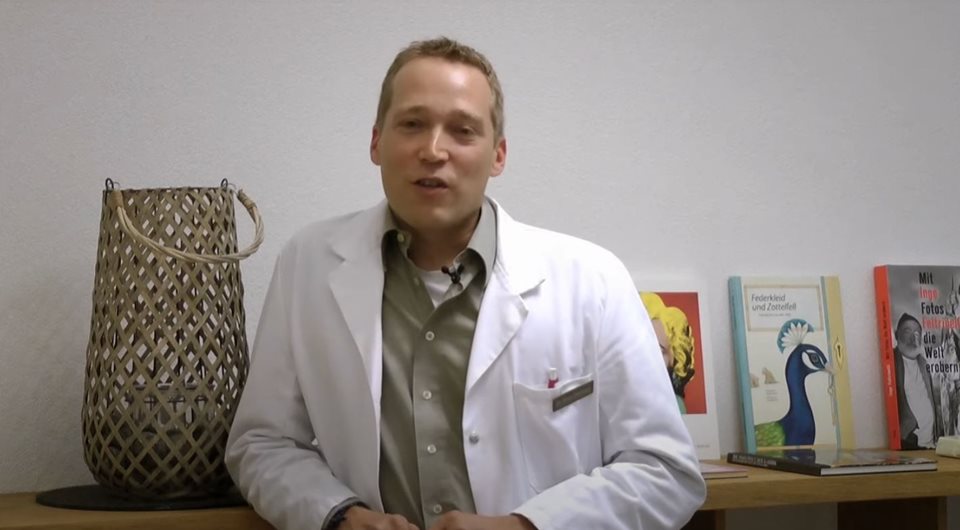 How to secure precision and improve workflows in laser procedures
Lab Director and co-owner Dr. Oliver Sterthaus at Fertisuisse in Switzerland built a completely new IVF clinic in 2014 with his colleagues. When setting up the new lab, convenience and workflow were important factors, and therefore they decided to use the dynamic Octax NaviLase laser system for all laser procedures.
Watch Dr. Oliver Sterthaus story here.

Octax Laser & imaging systems
Technotes
English
Technote_Octax laser blastocyst collapsing
This technote explains how to use Octax lasers in blastocyst collapsing.

Octax Laser & imaging systems
Product manuals
English
Octax LaserShot MTM Octax NaviLase® User Manual
This manual is only valid for MDR lasers. Not valid in the US.

Octax Laser & imaging systems
Technotes
English
Technote_Octax laser sperm viability testing
This technote explains how to use Octax lasers for sperm viability testing.

Octax Laser & imaging systems
Technotes
English
Technote Octax laser trophectoderm biopsy
This technote explains how to use Octax lasers for trophectoderm biopsy.

Octax Laser & imaging systems
Product manuals
English
Octax LaserShot MTM Octax NaviLase® User Manual
This user manual this is only valid for lasers sold under MDR 2017/745.
Do you have a question about this product?
Find your local Vitrolife representative
Contact us
MAXIMISE SUCCESS EVERY STEP OF THE WAY
We provide what you need to secure improved results throughout the IVF journey.