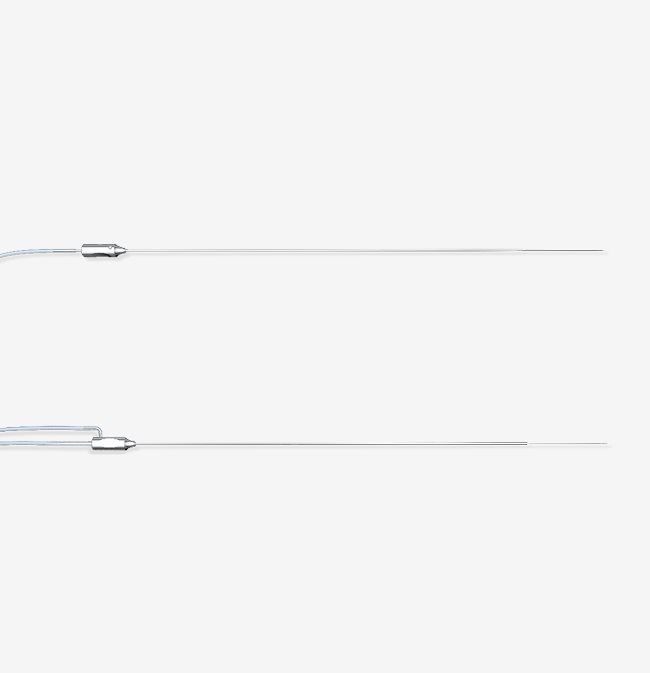 Conventional Single and Double Lumen
Designed to optimise aspiration time, maximise control and improve patient comfort
Description Oocyte retrieval needle
Purpose For use in aspiration of oocytes from ovarian follicles.
Application For use with suitable vacuum pump, syringe for flushing (Double Lumen), collection vial and vacuum pump tubing.
Storage Store at +8 to +25 °C.
Designed to deliver
Our needles are designed to optimise aspiration time, control and patient comfort.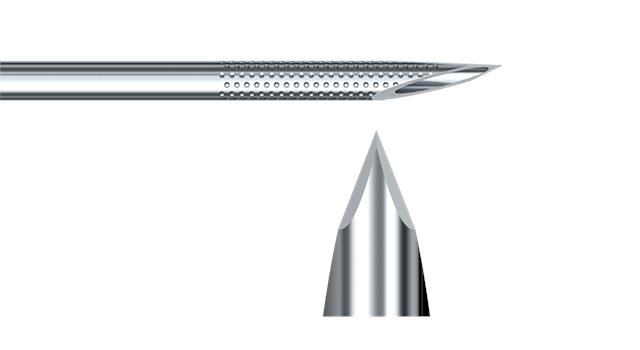 Ultra sharp design for low penetration resistance and exact precision
The needle tip is designed to meet your needs by providing extraordinary sharpness, exact precision and the utmost safety. The bevel grinding ensures low resistance penetration and distinctive backpoint grinding prevents deviation.
Innovative echo marking for perfect control
The echomarking is created through innovative laser etching giving you the high visibility you need during oocyte retrieval.
Bung adapted for flushing
The needle cork is designed to facilitate easier flushing using a single lumen needle. To flush you also need a standard Luer slip syringe.
The bent cannula prevents kinking of the tube.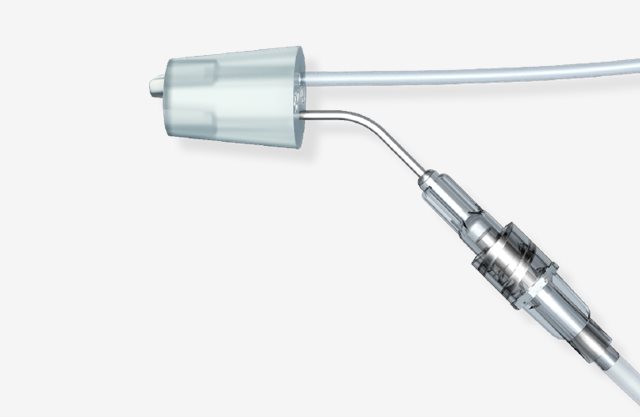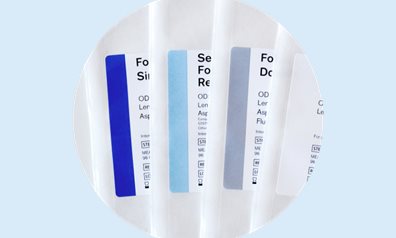 Colour coded peel-off labels
All needle labels are colour coded to simplify identification of needle type. The peel-off labels facilitate patient journal handling.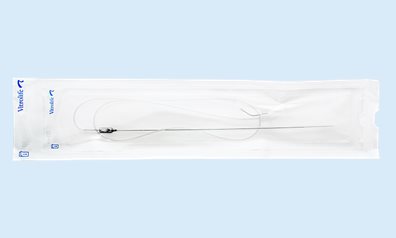 Double sterile pack to meet surgical standards
Each needle is individually packaged in a double sterile barrier to avoid contamination in the operating theatre.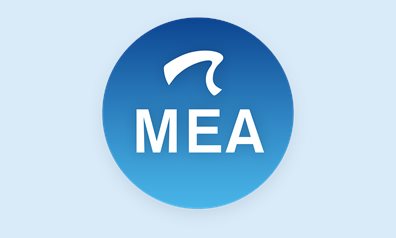 Endotoxin free
To detect toxic materials, Vitrolife has developed a very sensitive 1-cell mouse embryo assay (MEA) that follows the development of single-cell mouse embryos to hatching blastocysts. This assay is far more sensitive than the widely used 2-cell MEA.
Educational material
Do you need support in how to use our products? Or do you want to increase your knowledge?
Explore more
Conventional Single and Double Lumen
Package inserts
English
Package insert Follicle Aspiration Set
Document and Ref: REF 26019, version 05
Do you have a question about this product?
Find your local Vitrolife representative
Contact us
Maximise success every step of the way
We provide what you need to secure improved results throughout the IVF journey.