INTRODUCING EMBRYOSCOPE 8, OPTIMAL CAPACITY TO SUIT YOUR CLINIC'S NEEDS
EmbryoScope 8 is designed to meet the needs of smaller clinics who want to enjoy the same great benefits of the EmbryoScope+ family of time-lapse systems.
Expand your time-lapse possibilities
Optimise embryo development and evaluation with our new time-lapse system that builds on the same foundations as our EmbryoScope and EmbryoScope+, the world's most used time-lapse system for IVF since 2009.
EmbryoScope 8 can simultaneously acquire time-lapse videos from 8 patients with up to 16 embryos each, making it ideal for smaller clinics who wish to offer time-lapse to more of their patients.
Patients are automatically registered in EmbryoScope 8 via barcode labelling and an overview of all patients by incubation day is immediately available. Data generated from EmbryoScope 8 can be analysed in the EmbryoViewer software, using time-lapse analysis of embryo development to improve evaluation.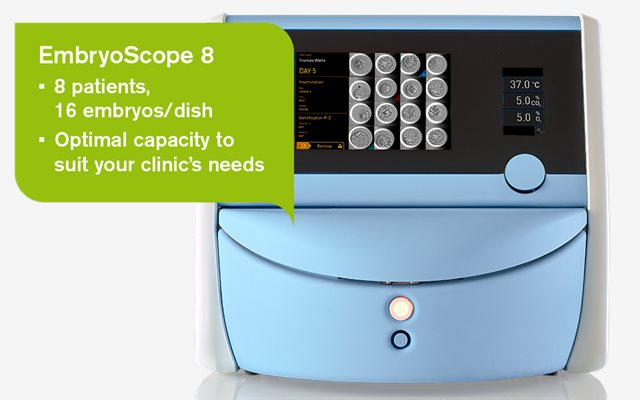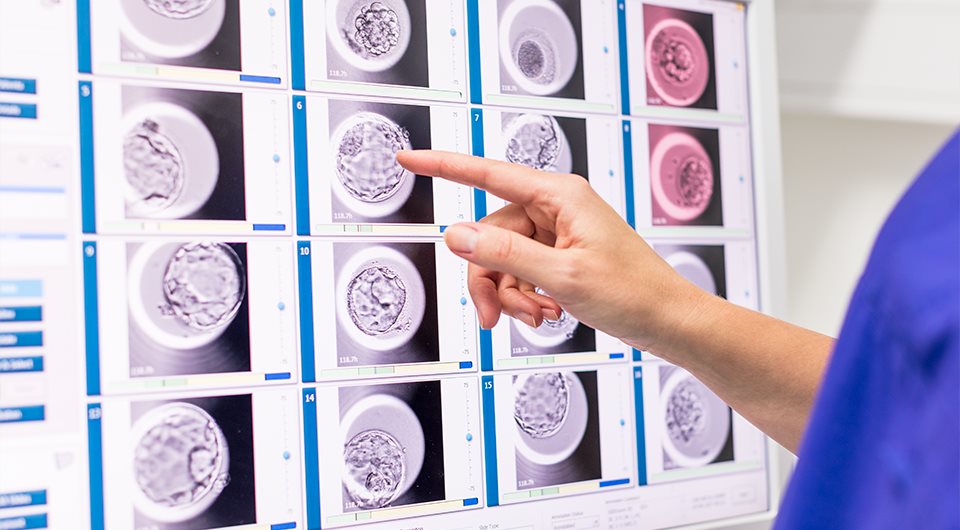 Time-lapse as a standard of care
Whether you are looking to implement time-lapse in your clinic or expand your current usage, EmbryoScope 8 is the ideal solution.
EmbryoScope 8 offers:
Unique isolated loading chamber ensures that culture conditions are virtually unaltered when adding or removing patients.
Embryos are immediately in the perfect environment with virtually no recovery time.
Barcode labelling ensures traceability.
Single chamber design means low gas consumption, less time changing gas cylinders, and reduced time performing QC checks.
EmbryoSlide+
16 embryos/dish, 15 culture dishes/incubator
Barcode labelling
Holds 16 embryos in 2 distinct loading areas
2 x 180µl medium
1.6 mL oil overlay
4 flushing / rinsing wells
Individually numbered wells
Learn more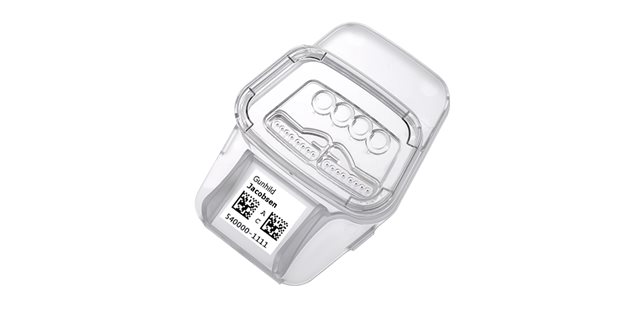 WHICH TIME-LAPSE SYSTEM IS RIGHT FOR YOU?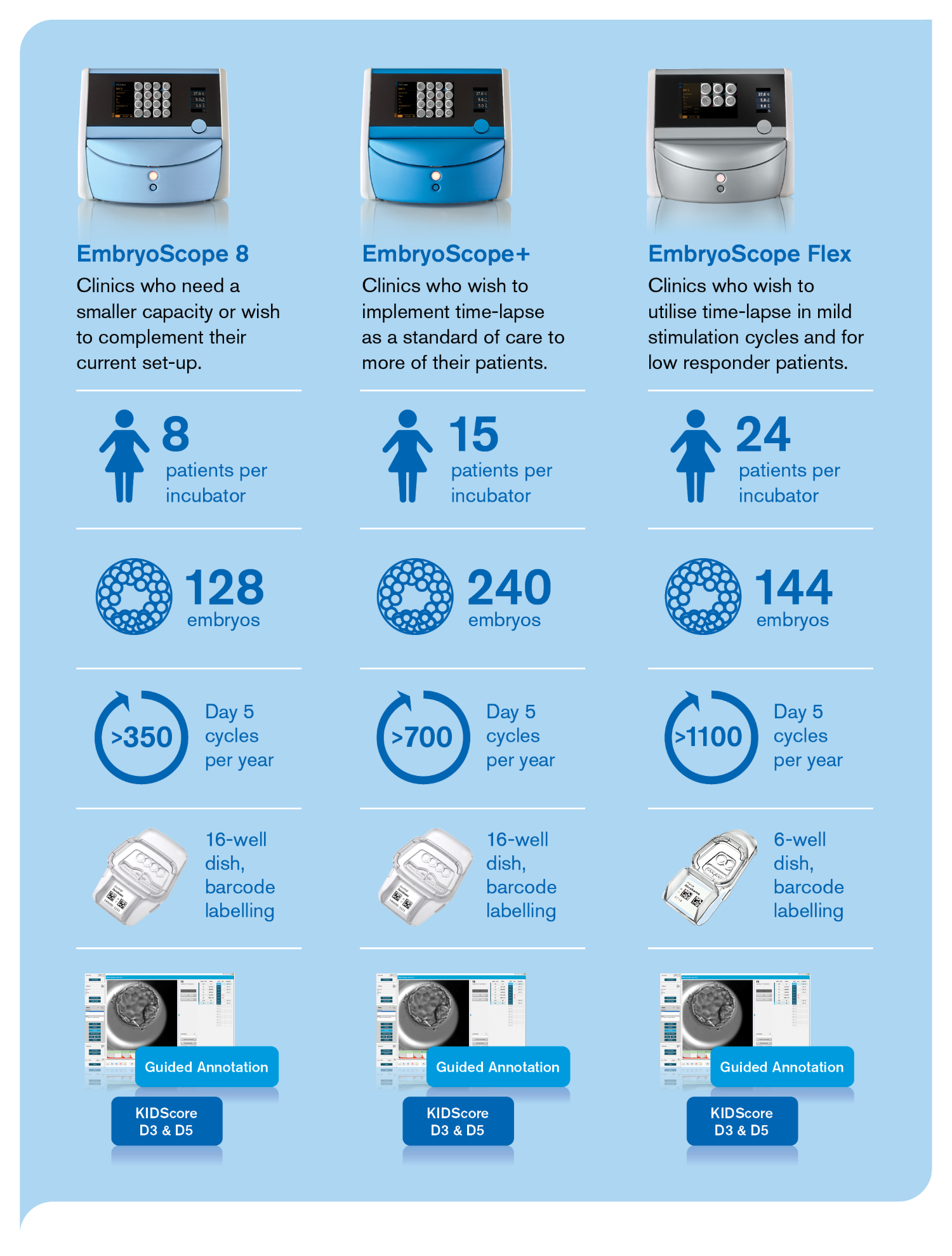 How can you benefit from time-lapse in IVF?
Dr. Markus Montag has written a white paper where he discusses the clinically proven results with time-lapse, as well as how time-lapse can improve the workflow in the lab and facilitate communication.


Download white paper
Additional documents

EmbryoScope 8 time-lapse system
Technotes
Technote - Clinical Benefits of the EmbryoScope time-lapse system
This technote summarises clinical benefits of using the EmbryScope time-lapse system
Do you have a question about this product?
Find your local Vitrolife representative
Contact us
MAXIMISE SUCCESS EVERY STEP OF THE WAY
We provide what you need to secure improved results throughout the IVF journey.